Recruitment
Experience Regent Online
Tuesday, Feb 9, 2021 at 12:00PM - 1:30 PM (Pacific Time)
This event has now ended. Please view this page to see all our upcoming events.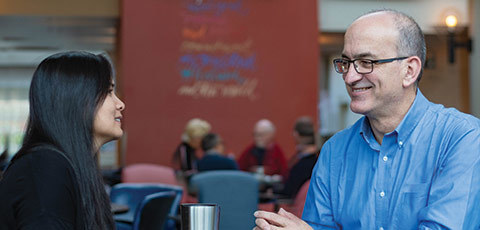 Encounter the possibilities. Be a student for a day.
Our Experience Regent (Online) events provide the opportunity to interact with the people that make Regent distinctive. Hear from Regent's president, faculty, and staff—as well as some current students--about what it might look like to join our academic community.
Activities
Meet Regent's President, Dr. Jeff Greenman, and learn about the vision, ethos, and history of Regent College.
Hear from two current students about their experience studying at Regent.
Meet two of Regent's faculty members.
Learn about Regent's programs, admission requirements, and application process.
Bring your questions to Regent's enrollment services team.
These different conversations will offer you an overview of our graduate programs and insight into the history and culture of Regent College.
By attending, you will receive an exclusive $500 Experience Regent Scholarship to be applied towards your tuition when you begin your studies.*
Find out more about Experience Regent and register for the event here. Registration is free. You can also contact us at 1.800.663.8664 or [email protected].
*Please note that Regent College reserves the right to end or change this scholarship program as necessary. To be eligible, the candidate must be admitted to a program at Regent College and register for full-time studies (9 credit hours or more) on campus.