Public Lecture
Who am I? Personhood, Consciousness, and Transhumanist Visions
Tuesday, Nov 6, 2018 at 7:30 PM – 9:30 PM (Pacific Time)
This event has now ended. Please view this page to see all our upcoming events.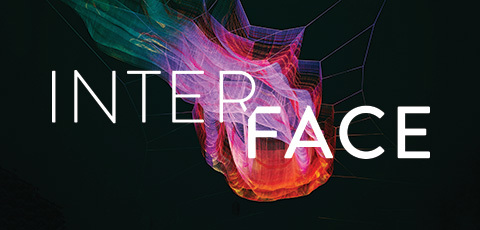 This evening lecture with Jens Zimmermann on November 6 is part of our Fall 2018 Interface Faith and Science Lecture Series.
Watch the live stream on our Youtube channel
"Who am I? Personhood, Consciousness, and Transhumanist Visions"

Human consciousness is increasingly understood in technological terms. The transhumanist vision of uploading consciousness into a computer matrix and then eventually downloading one's personality onto synthetic bodies is only the extreme edge of a popular perception. In this lecture, Professor Jens Zimmermann argues that modern culture embraces a reductive model of human identity and perception based on an already defunct scientific epistemology. Since who we think we are is deeply connected to the how we think we know and perceive reality, this lecture, with the help of theology and personalist philosophy, will offer a more robust model of consciousness that grounds personhood and therefore also human dignity.
Edward Slingerland (UBC) will respond.

This lecture is free of charge.
Jens Zimmermann was born and raised in Germany. He studied at the University of British Columbia, earning his first PhD in Comparative Literature in 1997. He taught at UBC briefly before moving on to Trinity Western, where he has been for the past seventeen years, holding the Canada Research Chair of Interpretation, Religion and Culture from 2006-2016. In 2010, Jens earned a second PhD in Philosophy from the Johannes Gutenberg University, Mainz, Germany. He was announced as Visiting Professor of Philosophy, Literature and Theology at Regent College in 2016.
Jens has edited and authored numerous books, including Re-Envisioning Christian Humanism: Education and the Restoration of Humanity (Oxford UP, 2016), Hermeneutics: A Very Short Introduction (Oxford, 2015), and Incarnational Humanism: A Philosophy of Culture for the Church in the World (IVP, 2012). His main intellectual interests are anthropology (who we are) and epistemology (how we know). He was awarded a visiting research fellowship at Cambridge University (Trinity Hall) in theology from 2016-2017.
Edward Slingerland is Distinguished University Scholar and Professor of Asian Studies at the University of British Columbia. An internationally renowned expert in Chinese thought, comparative religion, and cognitive science, he has previously held the Canada Research Chair in Chinese Thought and Embodied Cognition. Dr. Slingerland is the author of several academic books and articles, including What Science Offers the Humanities: Integrating Body and Culture as well as a translation of the Analects of Confucius. His recent trade book is entitled Trying Not to Try: Ancient China, Modern Science, and the Power of Spontaneity. Learn more about Dr. Slingerland here.

This lecture series is supported by a generous grant from the John Templeton Foundation.
Location
Regent College Chapel
Parking
Paid parking at Regent College & UBC
More Information