Livestream
A Theology of Depression: A Personal Narrative on the Economy of Divine Strength Through Weakness
Wednesday, Jul 1, 2020 at 7:30PM - 9:00 PM (Pacific Time)
This event has now ended. Please view this page to see all our upcoming events.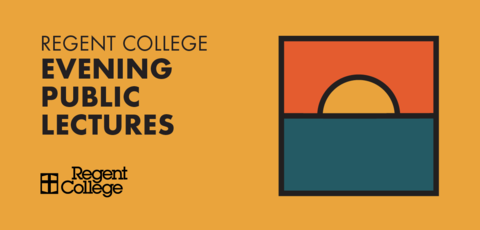 Our free summer Evening Public Lectures feature a wide range of professors, both guests and Regent regulars. Enjoy delving deep into a pressing issue with a wise guide; then brave the mic to ask your burning question. Better (and cheaper) than a night at the movies.
Due to closure of the College related to Covid-19, all of our Summer 2020 lectures will be streamed online.
Lecture Description: Coming Soon
Ross Hastings is the Sangwoo Youtong Chee Professor of Theology at Regent College. He is a Zimbabwean Scot, and holds PhDs in organometallic chemistry (Queen's University, Kingston) and theology (University of St Andrews, Scotland). His teaching interests include Trinitarian theology, pastoral theology, theology and spirituality of mission, ethics, and the interface between science and theology. In addition to teaching theology and chemistry, he has served as a senior pastor in several churches, most recently pastoring Peace Portal Alliance Church in White Rock, BC for 11 years.
Please submit questions by emailing [email protected] during the lecture.