Lookout Gallery
Exhibition: Faith & Shadows in the Land of Promise
Sunday, Oct 1, 2017 at 4:30PM - Thursday, Oct 12, 2017 at 6:00PM
This event has now ended. Please view this page to see all our upcoming events.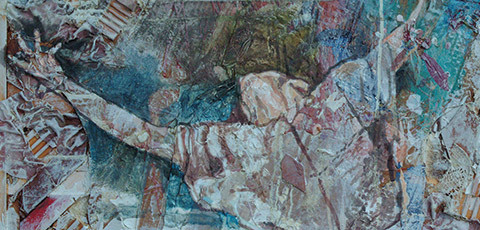 James Nesbitt's collection of multimedia paintings reflect on contemporary faith in the cradle of civilization: saints pursuing grace on the ancient paths, beauty in treasures both old and new, and the victory of love in the face of persecution. Particular emphasis is given to the emerging unity between Jewish and Arab believers in Jesus the Messiah.
James's Faith & Shadows in the Land of Promise exhibition will run from September 13–October 12, 2017.
Location
Lookout Gallery, Regent College