Conference
Thomas Merton Symposium
Thursday, Jan 29, 2015 at 1:00PM - 3:30 PM (Pacific Time)
This event has now ended. Please view this page to see all our upcoming events.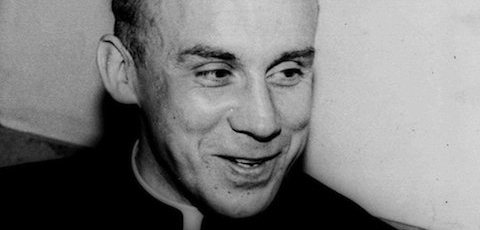 Thomas Merton: A Man for All Seasons
Thomas Merton is viewed, by many, as one of the most significant contemplative theologians and prophetic Christian public thinkers of the 20th century. January 2015 signals the 100th anniversary of Merton's birth. Many events are being held to celebrate Merton's 100th birthday. Regent College will be hosting an afternoon symposium that touches on significant aspects of Merton's life and writings. All are welcome.
Moderator: Hans Boersma (Regent College)
Presenters:
Jens Zimmerman (Trinity Western University)
Lecture title: Dietrich Bonhoeffer and Thomas Merton: Christian Humanists
Lynn Szabo (Trinity Western University)
Lecture title: Merton's Theopoetics: The Symbiotic Relationship between Theology and Poetry
Ron Dart (University of the Fraser Valley)
Lecture title: C.S. Lewis and Thomas Merton: Mutual Admiration and Soul Friends