Conference
Christian Humanism and the Challenges of Moral Formation in "A World Come of Age"
Thursday, May 1, 2014 at 9:00AM - Saturday, May 3, 2014 at 9:00PM (Pacific Time)
This event has now ended. Please view this page to see all our upcoming events.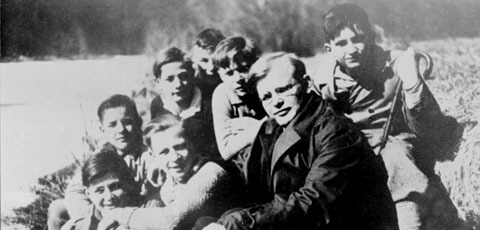 Regent College, the Vancouver School of Theology, and the Canada Research Chair in Interpretation, Religion and Culture (TWU) are pleased to announce the 17th Dietrich Bonhoeffer Society Lectures on Public Ethics: Christian Humanism and the Challenges of Moral Formation in "a world come of age". Download the Program Schedule.
The current cultural landscape of Western societies has been classified by Charles Taylor as "a secular age," to indicate that all moral reasoning takes place within an immanent natural order without assured reference to the transcendent. This "immanent frame" is not necessarily closed to transcendence, as scientism would have it, but religious or transcendent grounds will have to be argued for from within a common secularity. What, however, grounds and guarantees this secularity? Dietrich Bonhoeffer, long before the Second Vatican Council came to the same conclusion, argued for a theological grounding of secularity. Christianity has to exist in "a world come of age," and a robust this-worldliness requires a Christological foundation.
Based on this theological premise, Bonhoeffer's Christian humanism argued for a common human rationality and espoused the relative autonomy of human spheres of activity (marriage, government, culture, the church, etc.), which nonetheless find their ultimate unity in Christ. Only from such a theologically conceived secularity can Christians credibly respond to the pressing questions of modern culture: How accurate are current philosophical descriptions of Western culture as "a secular age" or as "post-secularity"? What do moral formation and responsible Christian ethics look like in such a secular age? What role do the Christian sacraments and scriptural exegesis play in the pursuit of virtue? How does the Christian church in its multiple manifestations understand its identity within the world? How ought one to define nature or the natural? How do reason and faith, public and religious life, work together for a common good?
This conference addresses these questions from a 'catholic' angle by inviting Protestant, Catholic, and Orthodox speakers to address moral formation in a secular age.
For information on the concurrent graduate conference, "The Secular and the Sacred: An Interdisciplinary Look at the Works of Marilynne Robinson and Dietrich Bonhoeffer," contact: [email protected]. Download the Call for Papers.