Public Lecture
Official Launch: Houston Centre for Humanity and the Common Good
Thursday, Oct 20, 2022 at 7:00 PM – 9:00 PM (Pacific Time)
This event has now ended. Please view this page to see all our upcoming events.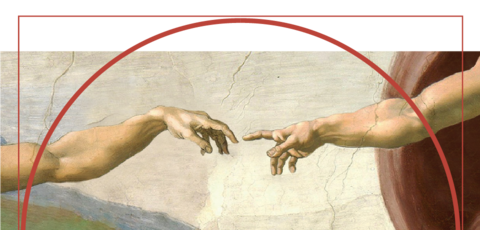 Join us for an evening lecture and response to celebrate the official launch of the Houston Centre for Humanity and the Common Good.
DETAILS
Time: 7–9 pm
Location: Regent College Chapel
Lecture: "Defining Humanity, Defending the Mystery of Personhood"
ABOUT THE LECTURE
In his lecture, Professor Zimmermann will introduce the core tenets of the Centre—its thoroughly theological ethos, its position in intellectual history, and its unique, Christocentric, and interdisciplinary contribution to the contemporary conversation on personhood. Ultimately, the Centre's community of scholars aims to offer the richest possible response to the question, "What does it mean to be human?" Professor Zimmermann will outline a starting point to inaugurate this mission.
LECTURE RESPONSE
Dr. Brent P. Waters (Houston Centre Senior Fellow and Emeritus Jerre and Mary Joy Professor of Christian Social Ethics at Garrett Evangelical Seminary) and Dr. Elizabeth Sung (Visiting Associate Professor of Theology at Regent College) will each offer a brief response to Dr. Zimmermann's lecture, follow by a Q+A period for in-person attendees.
STREAM ONLINE
A livestream of the lecture will be available at rgnt.net/live. Please check back closer to the time of the event to join online.
ABOUT THE SPEAKERS
Dr. Jens Zimmermann is the J.I. Packer Chair of Theology and Director of the Houston Centre for Humanity and the Common Good at Regent College. He is a philosopher and theologian with interests in anthropology and epistemology. A former Canada Research Chair (2006–16), he received academic research fellowships in Oxford and Cambridge. He is currently a visiting fellow at the Center for Theology and Modern European Thought at the University of Oxford and research fellow at the University of the Free State in South Africa. Dr. Zimmermann's current research focuses on theological anthropology in the Christian tradition and the concept of personhood.
Dr. Brent Waters is the Jerre and Mary Joy Stead Professor of Christian Social Ethics, and Director of the Jerre L. and Mary Joy Center for Ethics and Values at Garrett-Evangelical Theological Seminary in Evanston, Illinois. He is the author of Christian Moral Theology in the Emerging Technoculture: From Posthuman Back to Human (2016) and Common Callings and Ordinary Virtues: Christian Ethics for Everyday Life (2022), among many other writings on the relationship between theology, ethics, and technology. Waters's primary research interests are in the areas of Christian social and political thought, bioethics, science, and technology.
Waters has served previously as the Director of the Center for Business, Religion and Public Life at Pittsburgh Theological Seminary. He is ordained for Christian ministry in the United Church of Christ and is a graduate of the University of Redlands (BA), School of Theology at Claremont (MDiv, DMin), and the University of Oxford (DPhil).
Dr. Elizabeth (Lisa) Sung is a systematic theologian, spiritual director, and Visiting Associate Professor in Theology at Regent College. In addition, she is also Visiting Professor at Northeastern Seminary (Rochester, NY), Visiting Researcher at The University of Saint Mary of the Lake (Mundelein, IL), and Theologian-in-Residence at The InterVarsity Institute. In both academic and ministry contexts, Elizabeth teaches theology to foster the lived reality of personal integrity and flourishing in Christ as the catalyst for missional living, in a framework that explicitly reconnects systematic theology to spiritual formation, moral transformation, and world service.
Dr. Sung's specializations include theological anthropology (especially personhood and identity; and race, ethnicity, and culture) and soteriology (sanctification, spiritual formation, and character development). Currently, she is writing two books: Race, Racism, and Christian Moral Identity; and the theological anthropology volume for the "Foundations of Evangelical Theology" series. She also speaks on these topics at churches, conferences, and professional development workshops.
ABOUT THE CENTRE
Grounded in Dr. James M. Houston's comprehensive vision of integrative scholarship, the Houston Centre for Humanity and the Common Good fosters interdisciplinary and interreligious dialogue on the central question of the late-modern world: what does it mean to be human? Inviting a range of philosophical perspectives through collaboration with the University of British Columbia and other institutions, the Centre explores a holistic understanding of humanity that accounts for the unique social, political, and theological issues of our time. Led by Dr. Jens Zimmermann (J.I. Packer Chair of Theology at Regent College), the Centre generates dialogue with a community of leading scholars across disciplines—including theology, philosophy, biology, cognitive science, and political studies—in order to navigate the mystery of the human person. Through public lectures, seminars, and a variety of publications, the Houston Centre helps others engage theological questions of humanity for the sake of the common good.
Location
Regent College, 5800 University Boulevard, Vancouver, BC V6T 2E4
Parking
Paid parking available at Regent College and UBC
More Information