2018
Calvin Chen
Campus Minister & Church Planter
•

Seattle, Washington, USA
On Campus 2015–2018 ∙ MDiv '18
I'm a Chicago-born Taiwanese American who spent a decade in university ministry with undergraduates in Wisconsin. I'm now working half-time as a campus minister at the University of Washington and half-time as a church-planting pastor in Seattle. I also spent a very brief period of my life trying to become a professional opera singer. Feel free to look me up on Instagram or my website.
Most important lesson:
At Regent, I learned to think critically, biblically, and Christianly at a graduate level. This is crucial for me as I work in ministry with graduate students at a major research university. I also had the space to think and research deeply on some major hermeneutical and pastoral issues. This was invaluable thinking that I simply would not have time to do while engaged in full-time ministry.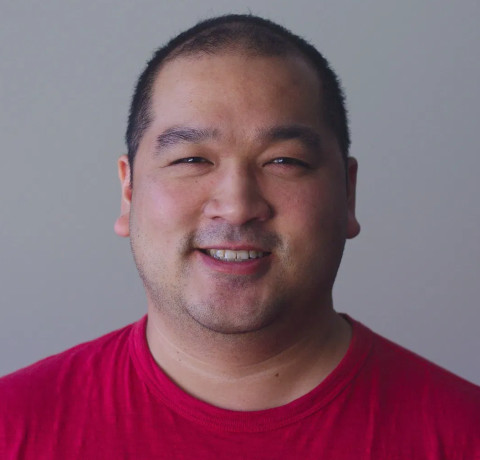 More From Calvin

How I got to Regent:

I committed my life to following Jesus wholeheartedly early on during my university years. However, I've since experienced several subsequent "conversions" through which my faith was significantly expanded. First, I found myself challenged to really live my life like I believed in God's grace. Then I started seeing that God has a multi-ethnic vision for his kingdom and also a special kind of compassion for the suffering, poor, and oppressed. Then I was learning about discipleship of the mind and God's desire to redeem the academy, and indeed all other vocations.

Immediately prior to coming to Regent, I spent nearly a decade doing student ministry among undergraduates at the University of Wisconsin-Madison with InterVarsity USA. I also worked on regional coordination in multi-ethnic ministries.

I chose to pursue a Master of Divinity for the purpose of credentialing to be ordained, or possibly to explore further studies. I chose Regent because every single alum I spoke with gushed about their experience in a way that graduates from other theological schools simply did not. And I can honestly say that I am now able to share that same enthusiasm with other prospective Regent students.

Life after Regent:

I work part-time at Church on the Ave, an intentionally inter-generational and multi-ethnic church geared toward the University of Washington and surrounding community. Being part of a completely new church has been a blur, and time has really flown by! The other half of my job, working in parachurch ministry with graduate students and faculty, has been intellectually and pastorally challenging, and also very rewarding.

How Regent made a difference:

I loved being around faculty who took the rigors of their academic work with equal seriousness as their faith and relationships with friends, family, and students. I continue to be inspired and encouraged by the time I spent around these faculty.

Why I support Regent today:

I give to Regent because I believe wholeheartedly in its mission and the stream of thoughtful, joyful, global, missional evangelical Christianity that it seeks to build and equip. I hope for many more students to be equipped as I was, and to enjoy their time in Vancouver and at Regent.

Best Regent memory:

Graduation was an incredibly moving, meaningful, encouraging event. I did not walk for my undergraduate graduation at the secular university I attended—but I'm so, so glad I participated in Regent graduation!

Favourite Regent classes:

Pastoral Ethics with Ross Hastings gave me the space to think through some serious ethical and pastoral issues that arise often in my life as a pastor and campus minister.

Hermeneutics and Biblical Criticism with Iain Provan really challenged me to think critically and well. The course still influences how I think, preach, and apply Scripture. Combined with the rest of my Regent education, it also equipped me to truly engage in biblical studies at a graduate academic level—something that's really important for me to be able to do since I work with graduate students and faculty.

Only Regent people…

…talk endlessly about ontology.

Favourite things about Vancouver:

Hanging out at the beautiful Spanish Banks beach on long summer nights, and dim sum gatherings with classmates.


As a donor, I'm supporting Regent's ongoing mission.
Would you join me?

Calvin in his ordination stole

Ross Hastings sharing with PhD students in STEM fields