1989
Eleanor Protheroe
Palliative Care Physician
•

Calgary, Alberta, Canada
On Campus 1989 (and some summers) ∙ DIPCS '02
I am a palliative care physician who, along with my husband (also a physician and Regent grad), worked in Africa for many years. Consideration for elderly parents brought us back to Canada, where we enjoy being with family, especially grandchildren—grandchildren are the best!
My journey since Regent:
My husband and I raised our three children in Africa, with a five-year hiatus in Canada when I had cancer. Working with HIV/AIDS patients led to a palliative care fellowship, and later the opportunity to mentor the start-up of a palliative care program at a government hospital in Kenya. I would describe my Christian journey as "a long obedience in the same direction"—sometimes up, sometimes down, sometimes spectacular scenery, sometimes not, but with the sure knowledge that God is ever-present and ever-involved even when I am not aware.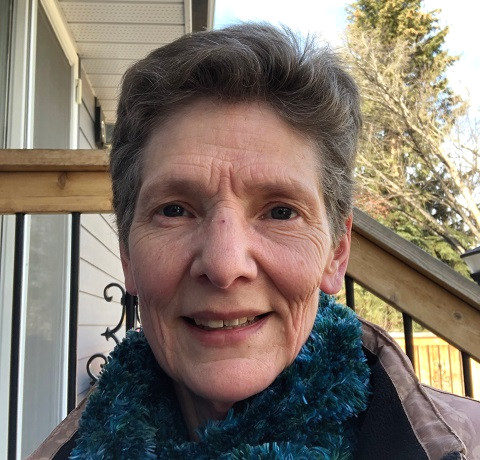 More From Eleanor

How I got to Regent:

We were preparing for a career in missions. I was expecting our first child and knew I was looking at my last convenient opportunity to do more theological studies, so I joined my husband at Regent.

Most important lesson from Regent:

Diversity in the body of Christ is a good thing.

Regent memories:

My favourite Regent memory is from a course with Miriam Adeney on women in mission. We had a great time doing dramatizations of the lives of historical women who served as leaders in cross-cultural missions. God used these powerful leaders in amazing ways to bring the gospel to parts of the world where it was previously unknown—and I had never even heard of them before! I'm still grateful for the opportunity to learn about and celebrate these truly unsung heroes.

In another Miriam Adeney course, we did a project on education for missionaries' children—there were far fewer options on that front thirty years ago. That project informed the choices we made for our own children's schooling.

Keeping in touch:

It has been interesting to see how many Regent alumni we've met over the years and on various continents. And some of our friends have become Regent faculty!

Why I support Regent today:

My husband and I have made a point of making yearly contributions to institutions and organizations that were formative in our own spiritual journeys, knowing that they are well placed and well equipped to make an impact in the lives of others. It's an investment in our world and in eternity.

Quick facts about me:

1. I like to snorkel on tropical reefs.
2. I like to paint.
3. My favourite thing about Vancouver is that my sister lives there.
4. I am a cancer survivor.

Three words that describe Regent College:

1. Community
2. Intense
3. Safe


As a donor, I'm supporting Regent's ongoing mission.
Would you join me?

The Protheroe family