1977
Winsome (Gibson) Davis
Anglican Ministry
•

Huntsville, Ontario, Canada
On Campus 1976-1981 ∙ DipCS '77, MCS '81
My husband and I met as Regent students and have been ministering together ever since. We have served in many different parishes, but much of that time was spent with Cree and Inuit congregations in small northern communities. We have two grown children: a son living in Ottawa, and a daughter in England. Not long ago we gave retirement a try, but it only lasted four years—now we're back at work in the Diocese of Algoma in northern Ontario. Back when I was a student, I had no idea how far our ministry would take us.
Why I support Regent today:
Regent taught me how to interpret Scripture—good exegesis and hermeneutics are so important. When I see how poorly Scripture is handled in many churches, I wish their preachers had gone to Regent!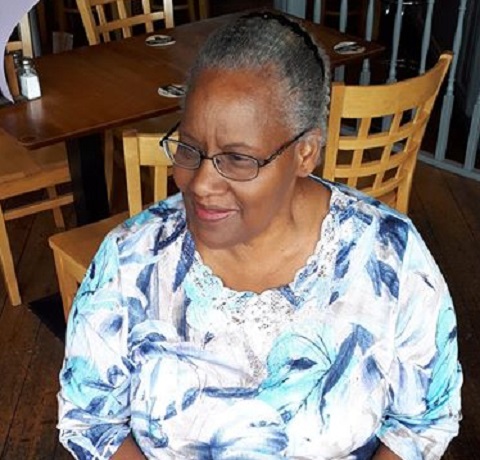 More From Winsome

My journey to Regent:

Before coming to Regent, I was working as a librarian at McGill University in Montreal, Quebec. I was glad that Regent was a school that trained laypeople. I wanted to learn more about the Bible and interpreting Scripture, but I didn't have any intention of being ordained.

My journey since Regent:

I've been working in the Anglican ministry for most of my adult life. My husband was ordained by the Bishop of Montreal in 1985, and since then we have served in parishes in the Eastern Townships (southern Quebec), both coasts of James Bay (northern Ontario and Quebec), southern Ontario, Nunavut, and the Northwest Territories. My husband jokes that he thought marrying a Jamaican would lead to ministry in warm and sunny places. Instead, we went north. Thank God for the opportunity of serving in many different places and cultures!

Regent memories:

The professors were gracious and caring, and I loved Dr. Ward Gasque's sense of humour.

Favourite thing about Vancouver:

The sheer natural beauty.

Three words that describe Regent:

Biblical
Intellectual
Challenging


As a donor, I'm supporting Regent's ongoing mission.
Would you join me?

Winsome and Christopher's wedding (February 14, 1981) was attended by many Regent students and faculty.

The Anglican Diocese of the Arctic: friends in Kugluktuk (left); rectory overlooking Coronation Gulf in the Arctic Ocean (right).

Winsome and Christopher lived in Kigluktuk, marked in red. (Whitehorse and Yellowknife marked in blue.)

Christmas in the Anglican Parish of St. David (Fort Simpson, Northwest Territories), circa 2011.