2002
Kiran (Malhotra) DeWilde
Pilates & Gyrotonic Instructor
•

Santa Barbara, California, USA
On Campus 1998-2003 ∙ DipCS '01 & MCS '03
I'm a wife, mother, dancer, and teacher. I was born in the Midwestern US, and my younger self would have been surprised to learn that I would end up in a part of California that people call "paradise" or "the American Riviera." I live in Santa Barbara with my husband and our daughter.
How Regent made a difference:
Since studying at Regent I have felt more integrated with my faith as a Christian. My life has less striving and more allowing of God's Spirit to move and direct my life.
Why I support Regent today:
My family supports Regent financially because we have been blessed by our education at Regent. We would like all Christians who are seeking answers or want to deepen their walk with Jesus to have the opportunity to study at Regent.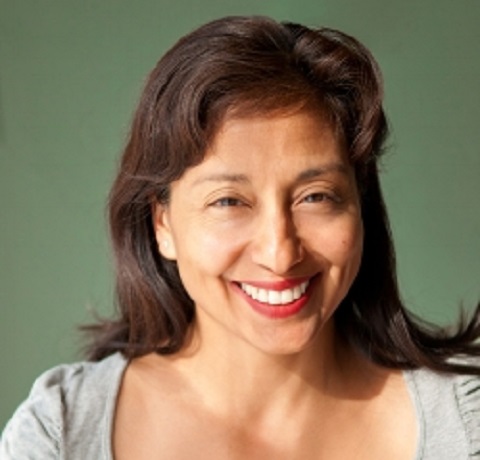 More From Kiran

Discovering Ministry:

I was raised as a Protestant Christian, but I did not take my faith very seriously until I became an adult. It was then that I realized I wanted to serve God—but how? I had gone to university, studied broadcasting and film, and worked in the industry, but found myself disillusioned. Meanwhile, while attending church, I was invited to participate in liturgical dance. It was here that I found myself dancing again. It wasn't the same as my dance experience from college, but it reunited me with desire to dance. I began to participate in my church's liturgical dance ministry. I even joined the prayer team. I was determined to serve God in the church.

Journey to Regent:

In 1996 I was participating in various church ministries and I felt God had called me to work in some capacity of full-time ministry. With the help of my home church, I raised funds to work as a short-term missionary for a church plant in England. My job was to assist the pastoral staff in care ministries and home groups. While I was in England, though, I was blessed with an opportunity to explore my passion for dance by participating in a dance piece sponsored by the London Arts Board and Croydon Community Library. It was through this experience and other dance opportunities that made me wonder: if I am called to full-time ministry, how does dance fit in? What does my "call" look like?

Upon returning to the States, I took a temporary job as an accounting assistant while I tried to discern what God had next for me. I felt full-time ministry was a calling, but I was struggling to reconcile my passion for dance and movement with "doing church ministry" on a full-time basis. I eventually realized that I would need some spiritual direction and theological training.

I chose Regent because I had heard of its excellent reputation for educating the laity. Little did I realize that my world would be turned upside down, and it would take several worthwhile years of studying at Regent to find myself right-side up.

Life after Regent:

During my time at Regent I met John, a kindred spirit who also wanted to serve God in full-time ministry. We eventually married and were blessed with a daughter. And while neither of us is employed by a church, we have discovered that we are exactly where God wants us. We serve God through our current work.

Most important lessons:

The secular and sacred are not so far apart! God is in the mundane and He is often found there. I realized there is no need to strive to find ways to serve God: everyday work and service to God can be the same thing.

In addition, studying biblical truths at Regent revolutionized my traditional thoughts of what it means to be a Christian and a dancer, in particular what it means to be a Christian woman and a leader. Women can be called to lead.

Three descriptions of Regent College:

1. Invigorating
2. Heart-wrenching
3. Intellectually stimulating

Best Regent memories:

My beloved Regent ladies' prayer group, and the Lindy Hop/swing dance group.

Funniest Regent memory:

Being called on to improvise the role of Goliath during a chapel theatre performance.

Favourite Regent class:

Rikki Watts's New Testament class

Favourite place to study:

Upstairs, overlooking the atrium.

Favourite thing about Vancouver:

Its incredible beauty: rain, mountains, trees, and ocean. It's called God's country for a reason!


As a donor, I'm supporting Regent's ongoing mission.
Would you join me?

Kiran with her family

What Kiran does for fun: aerial work!

Life in motion: practicing the Gyrotonic method