1976
William Wan
Lawyer & Community Leader
•

Singapore
On Campus 1975-1978 ∙ DipCS '76, MCS '78
In 1975, I became the first Singaporean to enroll at Regent College. Since graduating, I have served in the academy, the church, and the marketplace: the full post-Regent experience! My wife Ruth and I have three children (a missionary/engineer, a historian/potter, and a geneticist/psychiatrist) and four grandchildren, all of whom live in the US or Canada.
Most important lesson:
I learned at Regent that we are more effective as God's witnesses when we are in the world and not of the world than when we are in the church and insulated from the world. That lesson has helped me through many career changes and allowed me to thrive in the marketplace, working for the common good in unexpected ways.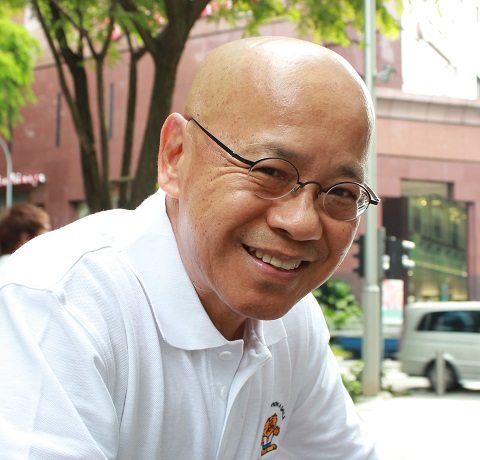 More From William

My journey since Regent:

My life has been lived in chapters. Over the years I have served as a theological school faculty member and administrator, a law firm partner, a corporate VP, a senior pastor, a justice of the peace, a non-profit leader, and more. I've been especially involved in work related to crime prevention, philanthropy and volunteerism, and active ageing. Today I serve as the General Secretary of the Singapore Kindness Movement and Chairman of Prison Fellowship Singapore and the Ethics Committee of Farrer Park Hospital. I also write a monthly column for The Straits Times, and my tenth book was launched in February 2019. Fun fact: I went bungie jumping at age 71 to fulfill my bucket list!

[Editor's note: William's recent book, Through the Valley: The Art of Living and Leaving Well, and his role as an Active Ageing Ambassador are discussed in this article.]

Aspect of my life that would have surprised me as a student:

Receiving national recognition for doing good in both Canada and Singapore.

Theology for life:

Regent has always been unique in its emphasis on theology for all aspects of life. One particularly painful, but important, episode in my life highlights why this kind of incarnational theology matters.

Twenty years ago, I was unceremoniously removed from leadership by a church I had helped to establish. No longer a pastor, I chose to return to law, and since then I have become involved in many aspects of civil society. I have been able to bring national attention to initiatives that serve the public good. These experiences have dramatically re-calibrated my understanding of ecclesiology and missiology.

My exit from pastoral ministry was extremely painful, but I trust that it all unfolded according to God's sovereign will and for His ultimate glory. I believe that I was fired from the pastorate so that I could be "refired" as a witness in the marketplace—the very reason I had chosen to study at Regent in the first place! Ecclesiastes 3:11, Romans 8:28, and Joseph's story in Genesis are most precious to me.

Relationships for life:

My time at Regent was shaped by inspiring professors whose affirmation and investment in me have shaped the course of my life. I think especially of the late Dr. Klaus Bockmuehl, who supervised my MCS thesis and encouraged me to read for my PhD, and Dr. Ward Gasque, who later became a great friend and colleague at Eastern University. Dr. Jim Houston also inspired me with his energy and encyclopedic knowledge. His highly intellectual classes were my favourite Regent courses.

Many other precious relationships also began during my time at Regent. I have many fond memories of interactions and friendships with fellow students. For example, I still keep in touch with a classmate from New Zealand who showed great love when he and his wife invited me and Ruth to stay with them after Ruth gave birth to our second child. We were living in a rented basement, and they gave up their master bedroom so Ruth could be more comfortable!

Best Regent memory:

Waiting on Dr. Klaus Bockmuehl's doorstep one winter morning in order to hand him my draft thesis in person.

Funniest Regent memory:

One day a classmate drove his pick-up truck all the way to Coquitlam with me to help lug an extremely heavy old oven cooker home. We thanked the donor profusely, only to discover upon reaching home that it was only a shell—the working electrical core had been stripped out. We chose to think it was a great joke on us, two highly intelligent Regent students!

Three words that describe Regent:

1. Intellectual
2. Spiritual
3. Realistic

Why I support Regent College today:

Regent is a worthy institution that prepares students to serve God wherever they are and whatever they are doing. I have been recommending Regent to new students for decades now, and I'm happy to be able to support the school's good work.


As a donor, I'm supporting Regent's ongoing mission.
Would you join me?

William and his daughter Li Ann (published in 1977's "Reflections" photo book)

Advocating for active ageing

President's Volunteerism & Philanthropy Awards, 2017