1998
Poul F. Guttesen
Lecturer in Education
•

Hoyvík, Faroe Islands
On Campus 1996–2000 ∙ DIPCS & MCS '98, THM '00
I come from and currently live in the Faroe Islands, a minute archipelago in the North Atlantic. Though single myself, I come from a close-knit family, and my relationships with my parents, siblings, in-laws, nephews, and nieces are important parts of my life. You can find me on Facebook here.
How I got to Regent:
After finishing a bachelor's degree at a Bible college in 1994, I went home to work in retail for a year and a half. But I wanted to study more Bible and theology, not least because of doubt, both intellectual and existential. That is why I went to Regent.
Most important lesson:
I think the most important aspect of the learning environment at Regent was the marriage of academic endeavour and a lived, personal exploration of what it means to be a Christian today. The confessionally-grounded exploration of theology that was open to both the breadth of Christian tradition and the intellectual challenges it faces today was also very important to me.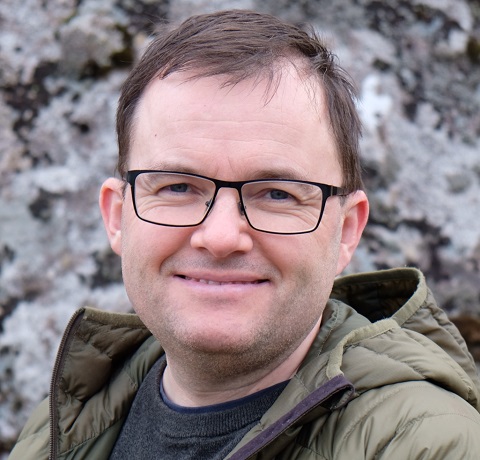 More From Poul

How my time at Regent made a difference:

My years in Vancouver profoundly shaped me and my faith. So much could be said, but let two examples suffice.

First, I had my hope firmly grounded in the New Testament expectation of the resurrection. Salvation is not merely a matter of souls, but also of matter. Hope finds its fulfilment in the creator's redemption and transformation of his creation.

Second, grounded in texts like Col 1 and Eph 1 and in exploration of Trinitarian thought, I became convinced that any theology worth its Christian salt must be relational. At the centre of creation is not an idea but a communion of love, made concrete among us in the incarnation of Jesus, in whom, through whom, and for whom the community of creation exists.

I would also note that, as enriching as studying at Regent might be, it was of pivotally important for me to be grounded in a church. Looking back, I can see that being part of the community at Grandview Calvary Baptist Church was at least as formative in my journey as my studies at Regent. At Grandview, I saw how the gospel was incarnated in a community through the rhythms of ecclesial life. This takes nothing away from my studies at Regent; rather, it was a participation in the life that any theological education should orient us toward.

Though I always have and still identify myself as Brethren, I am ecumenical at heart. My journey and my own struggles have taught me that perhaps our greatest need today is to find common ground. Wherever we find ourselves along the various Christian divides, we need to build bridges to find common paths in the Way of Jesus.

Life after Regent:

After completing my ThM, I pursued doctoral studies at the University of St. Andrews, Scotland. I finished my PhD in 2005 and I went to teach at Schloss Mittersill in Austria, before returning home to the Faroe Islands in 2007. Since 2008 I have taught in the Department of Education at the University of the Faroe Islands.

Why I support Regent today:

I actually began supporting Regent in gratitude to Grace McPhee, an extraordinary woman who spent her life providing housing for students, including many Regent students such as myself. Grace not only gave us room and board but invited us to be part of her household. She left her legacy to Regent, and I wanted to honour her.

I continue to support Regent in the hope that the College will continue to grow in the spirit I experienced there, so that present and future students will not only receive good theological training, but have their lives shaped toward the kingdom of God.

Three words that describe Regent:

1. Friendly
2. Freeing
3. Formative

Only Regent people…

… know that Galiano is not a spirit you drink but an island to get your spirits up.


As a donor, I'm supporting Regent's ongoing mission.
Would you join me?