1987
Laurel Borisenko
Humanitarian Aid Expert
•

Chemainus, BC, Canada
On Campus 1986-1987 ∙ DIPCS '87
I started my career as a teacher, then got involved in immigrant and refugee work. I made the shift to international work, and have worked with faith-based NGOs and with the United Nations, in between earning a PhD in Conflict Studies.
How I got to Regent:
I applied for the DipCS program from China, where I was teaching English. It was my second and final year of teaching in China, and I was ready to come back to Canada but unsure where God was leading me next. I needed a space to both study intensively, and think and pray about my vocational future. My year at Regent was key in my personal and spiritual formation, and has stood me in good stead these decades later.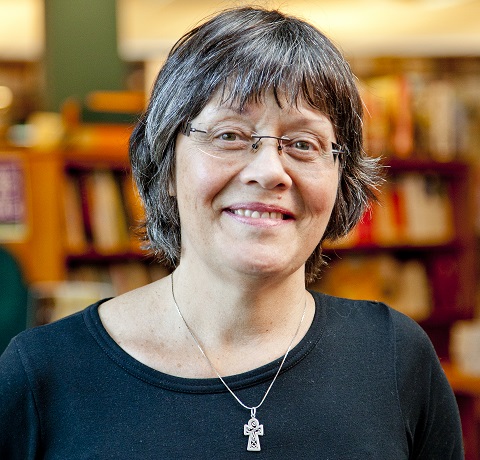 More From Laurel

My journey since Regent:

After graduating, I went on to work with InterVarsity Christian Fellowship (sponsored by the Mennonite Central Committee). I got involved in refugee and immigrant work in Canada, then landed my first international post. After a decade of international work, and earning a PhD along the way, I came back to teach summer school at Regent in 2016 and 2018.

Aspect of my life that would have surprised me as a student:

That I would still be single in my 50s, and that I would be working all over the world with the United Nations.

Keeping in touch:

When I am working with the United Nations, based in a small village somewhere deep in the African bush, DVDs of Regent lectures are the only church I have. I listen to Regent lectures on Sunday mornings, and share them with colleagues. Regent Audio extends Regent's influence far and wide.

After being a student at Regent, I have now returned as a summer school lecturer. I am so pleased that I can continue my involvement and give back to young students, still drawing on the foundation I received beginning so many years ago, when Regent was based in the fraternity house.

I still keep in touch with some students and faculty I met while working on my DipCS. Diane Stinton and I met at Regent as students, I was twice a guest speaker during her GoGlobal course in Nairobi, and in 2016 we co-taught a summer school course together. I also continue to visit Loren and Mary Ruth Wilkinson on Galiano Island.

Why I support Regent today:

What I have appreciated about Regent College is that it provides an atmosphere of academic excellence while maintaining a focus on community and worship. I so appreciate the integration of so many aspects of our life of faith—concern for creation, inclusion of the arts, discussions of technology and science—in a place where laypeople can get a solid base for their vocational ministry alongside those aiming for full-time Christian ministry. I love to see how Regent is expanding to include the GoGlobal program, and seeking to hire more full-time women faculty.

I believe in the positive impact of the kind of theological studies Regent provides in building the kingdom of heaven on earth. Regent has striven to be a place that, while being faithful to the tenets of the Apostle's Creed, allows followers of Jesus to ask difficult questions that can be thoughtfully discussed among a community of faith. It aims to be a relevant Christian witness in our changing world.

Favourite Regent classes:

I've taken two summer school classes twice: Technology, Wilderness, and Creation (first the hike up Princess Louisa Inlet, and then the very first boat course through the Gulf Islands) and the studio art course (the first two courses with New York artist Chris Anderson). I'm still in touch with Chris occasionally. When I was working in Zambia, I had an art studio with a group of young rasta artists, and I arranged a Skype meeting with my Zambian artist friends and Chris's art studio class.

Funniest Regent memories:

1. In a class on Student Christian Movements, Don Lewis remarked that Klaus Bockmuehl was a member of the group Moral Rearmament (today called Initiatives of Change). This group was famous for putting on dance musicals called "Up with People." One of the students shook his head at hearing this, commenting, "I just can't see Dr Bockmuehl jumping around a stage in a tight rayon jumpsuit!"

2.This scene from Introduction to the New Testament:
Gordon Fee: It was reported that Herod died by being eaten by worms. And the gospel spread and grew throughout the region.
Laurel: So did Herod!

Favourite thing about Vancouver:

Jericho Beach. I never get tired of seeing the sun set over English Bay, with the mountains of North Van in the background.

Favourite place to study:

Wreck Beach … just kidding! On the boat during a night-time sail on the Technology, Wilderness, and Creation course.

Laurel trivia:

1. I have had art exhibits of my paintings on three different continents. It always surprises me that strangers have bought my paintings.
2. One of my contracts with UNICEF involved rescuing child soldiers from the bush in eastern Congo.
3. For my 50th birthday I did a tandem parasail from the top of Mt Blanc, the highest mountain in France.


As a donor, I'm supporting Regent's ongoing mission.
Would you join me?

Laurel at work with UNHCR (United Nations High Commissioner for Refugees, the UN refugee agency)

Interviewing refugees from Darfur