1978
Julie Hindmarsh
Farm Manager
•

Fremont, Nebraska & Vancouver, BC
On Campus 1977-1978 ∙ DipCS 2000
As a lifelong learner, I have walked through every door God has opened for me. The journey has brought me to a greater knowledge of who God is and who I am. Mentoring nursing students at Johns Hopkins University allowed me to help others become lifelong learners. Experiencing the richness and diversity of cultures around the world through my work with Opportunity International's microfinance program has also proved rewarding. As manager of our family farm in Nebraska, I practice and advocate for creation care by combatting industrial food production that disregards environmental concerns.
Favourite Regent course:
"Created in the Image of God," an independent study with Jim Houston. It impacted how I viewed and interacted with my future patients.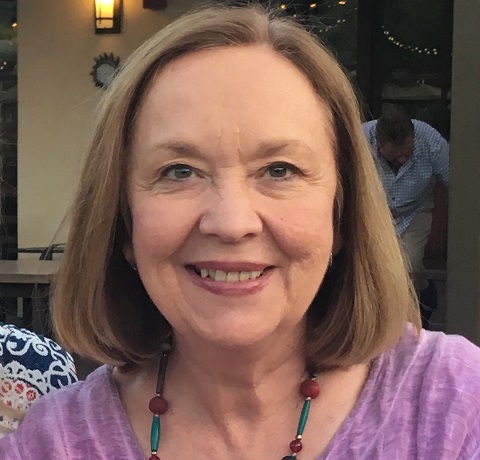 More From Julie

My Regent journey:

I was finishing nursing school at St. Louis University when I received a fellowship that funded a year of study at Regent. During that year, I developed a Christian worldview. I also experienced the interdependent life of a vibrant Christian community and learned to appreciate the diverse gifts of members of the body. I cherish memories of Regent faculty generously inviting us into their homes for meals and discussions. I had my first glass of wine during a dinner at Ward Gasque's table! These were relaxed times to think through our beliefs and puzzle over theological questions.

I've kept up with Regent over the years, and even as the faces around campus change, the heart and core values of Regent remain the same. When I served on the Board of Governors, I met many Regent alumni and friends who loved the College and its mission. We saw ourselves as stewards of Regent's original mission.

How Regent made a difference:

I "see" differently. By studying the history of Christianity, I gained insights into how Christians have lived out their faith in different cultural and historical contexts. This gives me insight into my own culture, geography, and time in history. My devotional life is also enriched by spiritual practices passed down through the ages.

Best Regent memory:

As director of summer school activities, I orchestrated a debate between Tony Campolo and J. I. Packer on the subject of abortion. It was inspiring to see the respect with which they treated each other even though they had opposing views.

Favourite thing about Vancouver:

For a Midwestern girl, living by the sea was a thrill.

Favourite place to study:

Propped up against a log on Spanish Banks, looking out on the bay.

Aspect of my life that would have surprised me as a student:

Taking up political activism in my retirement.

Three words that describe Regent:

Challenging
Enriching
Vibrant

Only Regent people...

…could travel to Israel in a harmonious community of forty people with an age range of 25 to 96!

Why I support Regent today:

It's important to have a place where people can "come away" from the world for a time and focus on integrating their Christian values with their vocation. As boomers, we need a place to rethink retirement with other thoughtful Christians, and a place to live a vibrant Christian life in community. Regent is that place—that's why I support Regent.


As a donor, I'm supporting Regent's ongoing mission.
Would you join me?