1971
Stanley Riegel
Pharmacist
•

Rosebud, Alberta, Canada
On Campus 1970-1972 ∙ DipCS '71, MCS '73
I came to Regent College in 1970, looking to see how my training as a pharmacist could be used by God. Fifty years later, I've studied and taught the Bible, moved twenty-plus times, become involved in community theatre ... and still work as a pharmacist.
Most important lesson from Regent:
The vastness of God's family. Regent opened my mind and heart to the wondrous width and breadth of the church, and helped prepare me for the many churches my family and I have worshiped with over the years. Living in diverse communities and countries has shown me that God is alive and working across the spectrum of Christian practices.

Best Regent memory:
The 1:1 faculty-student ratio—a perk of being part of the College's first graduating class.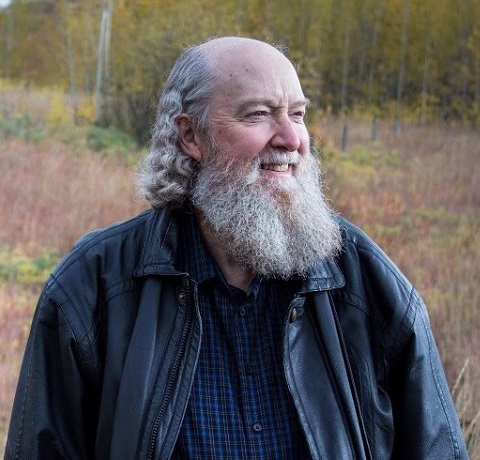 More From Stanley

My journey since Regent:

After receiving my MCS in 1973, I pursued further education in Biblical Studies at Wycliffe College, Toronto, and the University of Aberdeen, Scotland. This led to a three-year teaching stint at Trinity Western University. I sustained a double loss when that post ended along with my PhD aspirations. I then owned a Logos Bookstore for a time, but that came to an end when the economy tanked. These three devastating losses in a short time period left me reeling and wondering what could come next. So, I returned to my undergraduate training as a pharmacist—something that definitely would have surprised me as a Regent student.

Fun facts about me:

1. I enjoy model railroading.
2. In 2014 I played the role of a Sadducee in the Canadian Badlands Passion Play in Drumheller, Alberta.

Three words that describe Regent:

1. Authentic
2. Inspiring
3. Transdenominational

Why I support Regent College today:

We give to support students and give back to the community that had such a huge impact on our Christian journey.


As a donor, I'm supporting Regent's ongoing mission.
Would you join me?

Convocation 1971: Stanley Riegel, James Houston, Massimo Rubboli, Peter Shaw, Brian Sutherland, and David Karsgaard

Convocation 1973: Drs. Ward Gasque and Jim Houston

Convocation 1973: Charlotte & Stanley Riegel (right) and friends

Stanley Riegel: Garden railroad enthusiast