1991
Dorothy Thicke
Retired Teacher
•

Abbotsford, BC, Canada
On Campus 1988–1992 ∙ DIPCS '90, MCS '92
I am a retired teacher with two families—which means lots of kids and grandkids! I married my late husband Ron Thicke on the day we convocated from Regent, and together we entered a whole new life of international, intercultural ministry.
Most important lesson:
The most important thing I learned at Regent was that I actually matter as a Christian in God's kingdom. I was given the opportunity to develop more self-confidence. I was honoured to have my name put forward as a Regent representative at a conference for theological students in Saskatchewan. I wasn't ultimately chosen to go, but it meant so much to be considered. It showed me that people saw something in me that I didn't see in myself. That changed my worth in my eyes.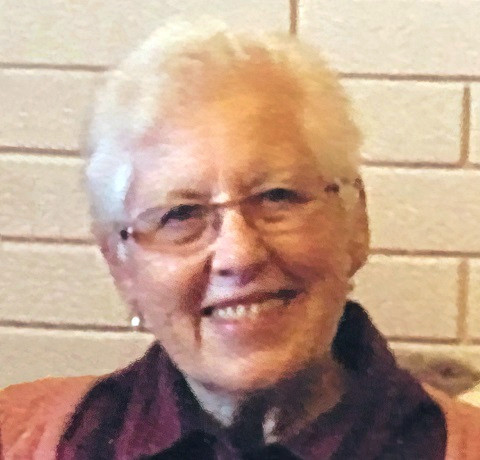 More From Dorothy

How I got to Regent:

After teaching in the public and private school systems, I came to Regent to complete a Diploma in preparation for applying to teach overseas in a school for missionaries' children.

A whole new life:

I would say that I've basically had two lives. I spent the first half of my life on the Canadian prairies. I was raised on a small farm, and though I first felt that I wanted to go overseas when I was twelve, there was no indication that I'd ever get there. My first husband and I talked about it, but he was never well enough.

I spent the second half of my life traveling all over the world. I'd always been interested in mission, with a strong desire to serve the Lord wherever he called. During my time I Regent, I enjoyed being part of Michael Green's mission trips. And it was while preparing for his second trip that I met my partner for my "second" life: Ron Thicke.

Ron and I met when we were both alone in life, having both lost our spouses. Ron was a great encourager: he kept telling me, "You can do it, you can do it!" I was blessed to be able to marry someone who was such an encourager and such a strong Christian. That we could then work together was very, very special.

My family doubled when Ron and I got married. I have four daughters, and he had three sons and a daughter. Most of our kids were married with children of their own, so we started a family together with 8 families, and 18 grandchildren. We ended up with 17 great-grandchildren between us!

We spent the afternoon after our wedding with both families and Ron's place, and it was interesting to see the kids meeting for the first time and getting to know each other. It was lovely: the families just clicked. It worked really well. Six of the eight families were able to gather for the spreading of Ron's ashes in June 2019. It was a special time for them to be together.

Communities in Regent and Vancouver

My favourite thing about Vancouver was the community. It's just such a diverse city: you realize that people can be different and still be as normal as you are. It doesn't matter how different people are in terms of culture, background, or experience of God—they are still God's people, just as I am. The diversity of Vancouver prepared me for working overseas because I hadn't previously met many people from other cultures. Being a minority in various ways during my time at Regent prepared me to be an ethnic minority in Tanzania. I was able to realize that even while I was a foreigner, I was still valuable and so were the people around me.

Being at Regent was like nothing I'd experienced before. Interacting with so many other dedicated Christians and working together for the same goal was pretty exciting. I'd always been involved in very small churches, but it was a whole new life at Regent. I'd been in Bible studies and small groups, but I discovered a whole different level of looking at God, the Bible, the world, and your place in it.

How Regent made a difference:

Regent was a huge time of growth, studying at a depth I had never experienced before. I hadn't gone to Bible school, so it was a totally new thing. I learned to study Scriptures in a way I never had before. Life had always been too full, so I hadn't spent the time and energy on that kind of study. I grew a lot in those years.

My journey since Regent:

Ron and I married the day we convocated, which was fun. We went to Tanzania to teach in an Anglican seminary. Ron taught Church History and New Testament; I was supposed to teach Theological English, but it was basically ESL. I just used the Bible as textbook and worked from there. From 1994 to 2001, we spent two and half years there, then two years at home, and then another two and a half years in Tanzania. Life with Ron really was a whole new life!

In 2005 we went to teach English in China for four years. Ron had been an engineer, so he took a course in teaching a second language overseas. Of course, my teaching experience came in handy. We had to be quite careful in how we spoke during our time in China. We weren't allowed to be explicit about our beliefs. Every time students came over for an English discussion group, I'd put a Proverb on a whiteboard. They always provoked good discussions.

Why I support Regent today:

Regent is doing something that isn't often done, and doing it well. Ron and I both felt that it was important to train the laity, to help others grow the way we had grown. We saw Regent training people from all over the world to go back to their home churches and contribute in a very significant way, working for God's kingdom to come throughout the world. This is very special. We wanted to see this grow and spread, the Regent experience to the world.

Favourite Regent memory:

Sitting in "my office" at the Regent Coffee Bar.

Funniest Regent memory:

Traveling across the country with a diverse group of fellow students: Indian, Indonesian, Taiwanese . . . and me, a Canadian old lady! There were challenges because there were two very strong characters and two quieter types, but it was definitely funny, and a lot of fun.

Favourite Regent classes:

Mary-Ruth Wilkinson's "Children Literature and God" course was wonderful. I'd always taught literature in elementary and high school, so getting into children's literature and looking at some of the ideas behind it was very exciting. I also remember taking Loren Wilkinson's art class and spending an amazing weekend at Galiano.

Favourite place to study:

Probably my comfy rocking chair at home.

Aspect of my life that would have surprised me as a student:

There are so many things about my life that I never could have expected! I am still amazed at how Ron and I went from being born and bred in Canada to being comfortable in different cultures. And then there is Ron himself: when I came to Regent, I had no intention of remarrying. I also would have been surprised that I can afford to be where I am today. When I was a student I had very little to go on, and that was a struggle. God has taken very good care of me. I had no idea that I would be so beautifully provided for.

Only Regent people…

…have so much fun and are so encouraged while studying so hard.

Three words that describe Regent College:

1. International
2. Rewarding
3. Life-changing


As a donor, I'm supporting Regent's ongoing mission.
Would you join me?

Dorothy in Tanzania

Dorothy and Ron in China