1999
Mary W.Y. Lam
Accountant
•

Vancouver, BC, Canada
On Campus 1997–1999 ∙ MATS '99
I was born in Hong Kong, came to Vancouver at age nine, and grew up in this lovely city. Today I'm a Chartered Professional Accountant working as an Operations Manager for a government agency that helps employers prevent workplace injuries. The best miracle in my life is my mom becoming a Christian at age 82!
Most important lesson:
I didn't know what an intimate relationship with Jesus was until I was at Regent. That was where I learned to seek Jesus in a personal way that changed me. It was not an easy journey to go through. God had to deconstruct me first, and then reconstruct me into a new person. It was like doing heart surgery. The recovery took a long time. My close encounter with God during my Regent years prepared me to face many challenges in life after I left Regent. Knowing God personally helps me know myself more—it makes me more honest with myself and with God.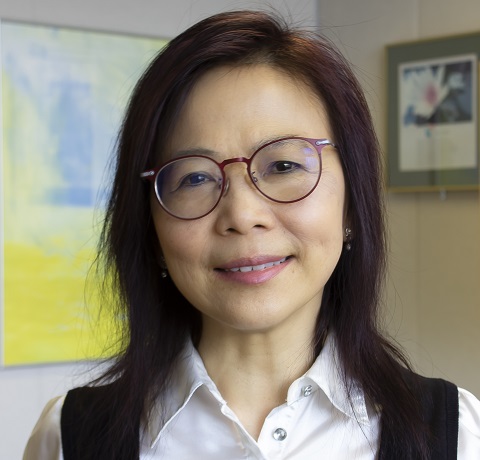 More From Mary

How I got to Regent:

I became a Christian when I was thirty years old through a friend who brought me to her church. A Christian co-worker was also praying for me as I wrestled with the decision to accept Christ. Since becoming a Christian, it has been an amazing journey of growth: often adventurous, not always easy, but never boring!

I first came to Regent as the College's Accounting Manager. At the time, I didn't know much about Regent or any of its famous professors. Through working there, I came to know what Regent was about, and got to know personally Dr. James Houston, Eugene Petersen, Walt Wright, Paul Stevens, and many other faculty and staff. After about four years, I felt called to resign from my job and study full-time at Regent. I completed my MATS two and a half years later.

How my time at Regent made a difference:

Gaining an intimate relationship with Jesus changed me forever. He is the anchor in my life through many storms and challenges. It has made me into a reflective person, more self-aware. God has taught me to come to terms with the brokenness in my family and the wounds that I carried with me for so long. He healed me and I became a wounded healer, desiring to help others find healing and freedom in God.

My desire to live out what I learned at Regent eventually helped me understand my calling. I feel that I am called to be a catalyst of change in everything I do, and along the way point people to God. This has changed the way I view my work and the way I relate to people.

Why I support Regent today:

I want to support Regent and encourage others to do the same because we need more Christians to be trained by Regent and go out to touch the world, make a difference, particularly in the marketplace. Regent teaches Christians to integrate their faith into every aspect of their lives.

Only Regent people…

… cry after encountering Dr. Houston, feeling enlightened.

Best Regent memories:

Chapel services were inspiring.

Funniest Regent memories:

Dal Schindell was very humorous. He always made me laugh.

Favourite Regent class:

A marketplace course held in Eastern Europe, taught by Paul Stevens.

Favourite thing about Vancouver:

Springtime, when the cherry blossoms bloom. Also the variety of ethnic food available.

Aspect of your life that would have surprised you as a student:

I love Tai Chi and music, and at work, I enjoy helping my staff reach their potential.

Fun facts:

1. I play piano and sing in a choir.
2. I practice Tai Chi.
3. I'm a Marvel heroes and Star Wars fan.


As a donor, I'm supporting Regent's ongoing mission.
Would you join me?

Regent graduation

Hobbies