2008
Clement Wen
Theology Professor
•

Taoyuan, Taiwan
On Campus 2006-2008 ∙ DipCS '08, MCS '11
I'm an ordained pastor originally from the Washington, DC, metropolitan area. Currently, I serve as an Assistant Professor of Systematic Theology at China Evangelical Seminary in Taiwan. My wife, Tracy (DipCS '08), and I have two boys, Ethan and Micah.
Favorite place to study:
The John Richard Allison Library, whose grand opening took place during my second semester at Regent. Specifically, my favorite place to study was at one of the big tables in the study area right in front of the reference books (on the right side, if you walk in from the entrance). The office swivel chairs in the study spaces in the new library were the most comfortable I'd ever sat in, and I was usually in good company, since many of my friends enjoyed studying at that same table.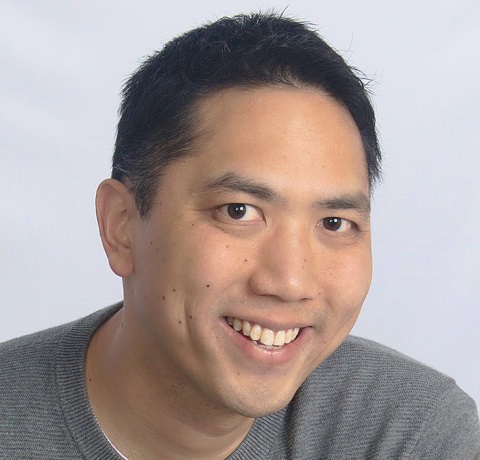 More From Clement

How I got to Regent:

After finishing my undergraduate degree, I was contemplating different graduate school options when three different people in my life—in three different and unrelated settings—told me that I should consider Regent College. Through these interactions, I felt a strong sense of "holy anticipation" that I would one day be a Regent student. Before I could go, however, the Lord brought me to Taiwan for three years, where I served at a local church that sought to reach university students. It was through that church that I met my wife, Tracy, who also desired to pursue theological training one day. Eight months after we got married, we were on our way to Vancouver.

Life after Regent:

Toward the end of the write-up of my MCS thesis at Regent, the church in which I was born and raised called me home to serve as their full-time youth pastor. During our five years there in Maryland (2010-2015), Tracy and I had two boys. In 2015 we moved as a family to Edinburgh, Scotland, where I completed a PhD in the area of Systematic Theology (2019). After almost four years in Edinburgh, we moved to Taiwan, where I serve on the faculty of China Evangelical Seminary and Tracy works at Morrison Academy Taipei.

Most important lesson:

In a tutorial session for Biblical Exegesis and Interpretation, Darrell Johnson came as a guest speaker to share about how he typically went about the exegetical process in his sermon preparation. I don't think he had necessarily planned to share this particular piece of advice as part of his talk that day, but in an extemporaneous response to a question, he said that one of the important things we should realize is that preaching is not so much about suggesting applications of the text for our hearers (as if Scripture was a sort of "technology" that could be "applied" in our lives if we wanted it to be), but was instead about drawing out the implications of Scripture for our lives. I realized in that moment that preaching is not so much about my own creativity with God's Word as it is about faithfully allowing God's Word to speak creatively through me. In that moment, something in me and in my way of going about ministry was changed. I felt as if the pressure was no longer on me to be a good speaker, but on God to speak through me. This lesson dovetailed well with the seminar course I was taking on Trinitarian theology, in which Ross Hastings emphasized participation in Christ, by the Spirit, in mission and ministry.

As I look back on the confluence of these two events, I can't help but think they "saved" my life and ministry in many ways. Instead of carrying the burden of making things happen by way of my own efforts, I began to see my life and ministry as rooted in the abundance of the life and ministry of Christ Himself, by way of participation in Him. In a very profound way that I have trouble fully articulating even now, the pressure was off!

How Regent made a difference:

One of the things I really appreciated about my experience of Regent was the way in which the school's holistic theological ethos did not minimize, but instead sought to honor and affirm, the realities of our human condition and the human processes that go along with it. It was the first time in my life that I had experienced something like this as a part of my Christian journey.

Along these lines, I was especially impressed with the "Leaving Regent" workshop that was provided by Lynne Smith towards the end of my time there. The fact that Regent was even offering such a session was a testament to the school's sense of human realities. In that session, I sensed a pastoral honesty about the way in which such transitions ought to be seen as a process rather than as an event. The session implicitly modeled for me Regent's well-tuned sensitivity to these types of dynamics, and in doing so helped me develop a healthier outlook on such dynamics, mostly by way of osmosis.

Why I support Regent today:

Tracy and I support Regent because we ourselves gained so much from our time there. Put another way, we are deeply aware that we wouldn't be anything close to who we are today had we not gone to Regent over a decade ago. Not only that, but we want to see Regent continue to make the same kind of formative impact upon generations and generations of students to come.

There is something about its history and nature as a graduate school of Christian studies (rather than a "seminary") that uniquely positions Regent's calling with regard to theologically educating and equipping God's people in both the present and future. Tracy and I look forward to how Regent's story will continue to unfold in the days and years ahead. We hope other fellow alumni will join us in supporting Regent so that its work can be maximally facilitated and so that its legacy can endure in as full-fledged a way as possible.

Regent in three words:

1. Pastoral
2. Holistic
3. Integrative

Only Regent people…

… camp in the atrium outside the bookstore, waiting for hourly specials to be announced during book sales.

… know what it's like to see a mountain of biblical commentaries that they need on the return shelf in the library when essay deadlines for Biblical Exegesis and Interpretation are fast approaching.

… take for-credit graduate-level theological courses on private islands.

… get misty-eyed about soup and bread.

Favorite Regent class:

Trinitarian Theology, Mission, and Ministry (seminar with Ross Hastings)

Favorite things about Vancouver:

Kintaro on Robson and Denman; Toshi on 16th and Main; Congee Noodle House on Broadway (and their homemade chili oil!); Shanghai Wonderful in Richmond; Granville Cheesecake; the stews at Burgoo; the burgers at Vera's and Splitz; and of course, our many memories with friends during our time at Regent—many of which took place at these amazing restaurants.

Aspect of my life that would have surprised me as a student:

The myriad ways in which I always seem to be around or be able to connect with Regent people, wherever I've lived or visited in the world.

Fun Facts:

1. In my first job after undergrad, I was a summer intern at a PR firm in downtown Chicago, where I helped to product-launch the first-ever upside-down bottle of ketchup.

2. I used to get coached in ping pong, but if you watched me play, you would never be able to tell!

3. When I was growing up, I played violin for nine years. Sadly, I never mastered any major pieces. I also never figured out how to do vibrato.


As a donor, I'm supporting Regent's ongoing mission.
Would you join me?

Clement, Tracy, Ethan, and Micah in Oban, Scotland (2017)

Clement with his family in Munich, Germany (2018), and teaching undergrads at University of Edinburgh

A visit from Ross Hastings, Clement's thesis supervisor, in Edinburgh

Profile of Clement and Tracy in Regent World (Spring 2006, Vol. 19, No. 1)