1975
Jim Alimena
Marketing Executive
•

Hawthorne, New Jersey, USA
On Campus 1974-1976 ∙ DipCS '75, MCS '78
I came to Regent right out of undergrad because I wanted to develop a Christian worldview. Making friends with men and women from several different countries as we all tried to understand our faith was wonderful. Today I'm married to Diane Meslar Alimena and have two adult daughters, Rebecca and Elizabeth. I've spent most of my working life in business-to-business marketing, recently retiring from my full-time position to work part-time in the same field. You can find me on LinkedIn.
How Regent made a difference:
My experience at Regent gave me a life-long desire to learn more about the Christian faith and apply my faith to everything in life.
Why I support Regent today:
The church and the world need thoughtful Christians. Regent is teaching people to be thoughtful Christians.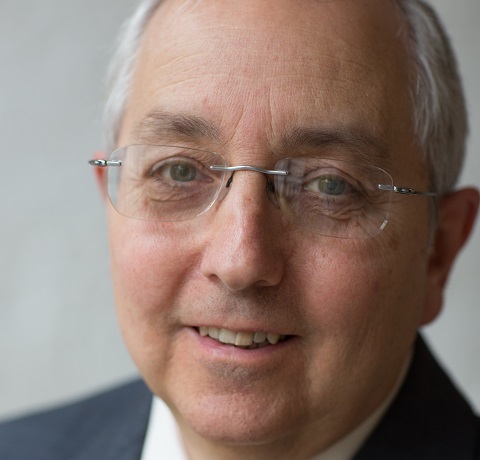 More From Jim

My Regent journey:

I majored in art as an undergraduate, and was interested in the relationship between Christianity and art. Regent offered opportunities for exploring this, so I started at Regent the next year. Once I arrived, I found myself increasingly drawn to the study of church history, learning about how Christian doctrine, practice, thought, and art developed over time and space. I was struck by the variety of ways in which people love God and live as Christians. In the end, my favorite Regent class was a church history seminar with Dr. Rennie.

I studied hard at Regent (often in St. Mark's College library), but I also had a lot of fun hiking, going out with friends, and hanging out in the common room. And my favorite thing about Vancouver was having the beach so close to the city.

Aspect of my life that would have surprised me as a student:

Having a meaningful career in business.

Best Regent memory:

Winning the prize for Best Essay in Church History.

Funniest Regent memory:

I was sharing a house in Point Grey with four other students. We rotated shopping and cooking duties, and as graduate students we were trying to live as inexpensively as possible. One day someone had the brilliant idea to go to a food warehouse downtown to buy cheap groceries. Two of us (I was not one of the two) went shopping and came back with a canned whole chicken. That's right, a chicken stuffed into a tin can, bathed in a glutinous gel. I had never heard of such a thing. Someone then had the not-so-brilliant idea to roast the chicken. When he put the cooked bird on the table, it looked like it had been shot at close range with a cannon. We just looked at it and burst out laughing. I don't remember what we had for dinner that night, but there's no way that chicken fed five hungry Regent students, all men in their early twenties!

Fun facts about me:

1. I enjoy church architecture (especially Gothic), high church liturgy, and British comedy.
2. I'm a parishioner at Saint Elizabeth's Episcopal Church in Ridgewood, New Jersey. In addition to serving as an usher and member of the adult education committee, I help ring the bells.

Three words that describe Regent:

1. Fun
2. Serious
3. Intelligent


As a donor, I'm supporting Regent's ongoing mission.
Would you join me?

English Bay, Christmas vacation 1974

Hollyburn, Spring 1976

Studying, Spring 1976

Jim Alimena circa 1975, by Craig Gallaway (MCS '79)