Regent Community
Remembering Dr. J.I. Packer
Wednesday, Nov 18, 2020 at 12:00PM - 1:30 PM (Pacific Time)
This event has now ended. Please view this page to see all our upcoming events.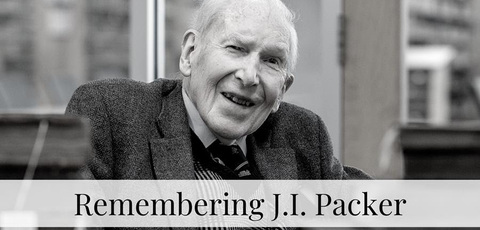 Many remember Dr. J.I. Packer for his remarkable contributions to evangelical theology. To his friends, colleagues, and students, Dr. Packer's influence reached beyond the purely intellectual. His love for Christ, his delight in teaching, and his commitment to the church had a profound influence in the academy, the church, and the world.

You are cordially invited to join the Regent College community for a special online tribute event honouring and remembering Dr. Packer: author, professor, colleague, churchman, and friend.
On Wednesday, November 18, special guests will pay tribute to Jim's life, faith, and ministry as the choir of St. John's Vancouver offers up some of his most-loved hymns. Guests will testify to Jim's influence in many spheres––the worlds of scholarship, the broad evangelical community, Regent College, the Anglican communion, and his local church.
Please join us as we pay tribute to this dear friend who showed us how to live in the love and knowledge of God.

Speakers:
N.T. Wright (Oxford University)
Alister McGrath (Oxford University)
Jeff Crosby (InterVarsity Press)
Lane Dennis (Crossway & ESV project)
David Neff (Christianity Today)
James M. Houston (Founding Principal, Regent College)
Jennifer Thompson (Regent alumna)
Lindi Lewis (Regent alumna)
Cindy Aalders (Regent faculty and alumna)
Bishop Charles Master (Anglican Network in Canada)
David Short (Rector, St. John's Vancouver)
Bronwyn Short (collaborator on the new Anglican catechism)
Following this online tribute, the Regent College Alumni Office will host an open sharing time over zoom to give alumni and friends of Dr. Packer the opportunity to share memories and stories from 1:45-2:45 PST. Click here for more information.