Public Lecture
CANCELLED "The Kingdom of God," "The Kingdom of Heaven" and "Grace" in Dallas Willard's The Divine Conspiracy: Indications of Their Conceptual Adequacy in Relation to the Letter to the Ephesians
Thursday, Oct 31, 2019 at 12:15PM - 1:15 PM PST
This event has now ended. Please view this page to see all our upcoming events.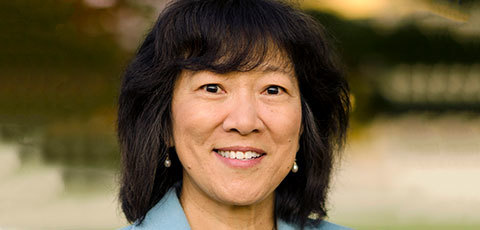 THIS EVENT HAS BEEN CANCELLED. IF THE EVENT IS RESCHEDULED, THE NEW DATE AND TIME WILL APPEAR ON REGENT'S EVENT CALENDAR.
Regent visiting scholar Dr. Lisa Sung will be giving a lunchtime lecture at 12:15 pm in Room 100. The lecture is entitled: "Rethinking the Meaning and Appropriation of 'Grace' in Relation to 'the Kingdom of God' and Christ's Person and Work: Evaluating Dallas Willard's (and Others') Proposals." This lecture is free and open to the public.
It is a common practice in the theological literature to maintain that the expressions predominantly found in the Synoptic Gospels, "the kingdom of God" and "the kingdom of heaven," are synonymous in meaning. Adding to the confusion, modern habits of thought predispose us to imagine "the kingdom of heaven" or "heaven," the dwelling-place of God, as a place beyond the physical cosmos. "The kingdom of God," on the other hand, continues to be popularly construed as a motif primarily referring to the divine presence in privatized religious experience, or as a mandate for Christians to effect sociopolitical change. Even after the commendable work of George Eldon Ladd largely laid to rest the twentieth-century scholarly debate between the "realized" and "thoroughgoing" eschatological schemes, characterizing the framework of the New Testament presentation of "the kingdom of God" as that of an "inaugurated eschatology," it is arguable that many Christians have remained at a loss to understand its substantive theological meaning, especially its import for lived personal existence.

In his magnum opus, The Divine Conspiracy—an account of the gospel within the life-view presented in Scripture as a whole, primarily based on an exposition of Jesus' own teaching in the Sermon on the Mount and the Pauline writings—the eminent philosopher and lay theologian Dallas Willard presents notably different construals of "the kingdom of God" and "the kingdom of heaven." Relatedly, he argues for a definition of "grace" that is at once a corrective to—and broader and more focused than—that found in conventional theological explanations.

We will sketch Willard's definitions of these key theological concepts and briefly relate them to several important features in the portrayal of the structure of reality and salvation-history set forth in the Epistle to the Ephesians. A modification to his definition of "grace" will be provided. The overall exercise suggests that these conceptual distinctions are helpful heuristic tools for interpreting Scripture theologically, in relation to the ontological reality to which it attests. As such, they explicate "the logic of scriptural discourse" (David Yeago) in a way that also readily lends itself to the practice of discernment in Christian living.

Location
Regent College, Room 100
Parking
Paid parking available at Regent College and UBC.