Summer Events
Did the Early Church Invent the Trinity?
Wednesday, Jul 3, 2019 at 12:00PM - 12:45 PM PST
This event has now ended. Please view this page to see all our upcoming events.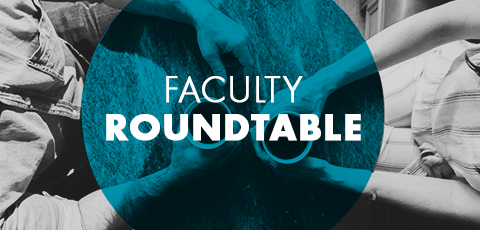 Ever wish you could get two Regent teachers in the same room and watch them bounce perspectives off each other?
Faculty Roundtables are a chance to witness and even take part in these discussions, featuring full-time faculty, visiting professors, and friends.
This week's discussion is hosted by Claire Perini and features Dr. Rikk Watts and Dr. Nicholas Perrin. Together they will explore the question, "Did the Early Church Invent the Trinity?"
Dr. Rikk Watts is a Research Professor at Regent College, and Dean of Theology at Alphacrucis College in Australia. Dr. Nicholas Perrin is the President of Trinity International University in Illinois.
You are invited to bring your lunch and join us in Room 100 for a lively discussion.
Location
Regent College, Room 100