Public Lecture
Thinking about Tomorrow: Where Theology, Technology, and Education Meet
Thursday, Jun 7, 2018 at 7:30PM - 9:00 PM PST
This event has now ended. Please view this page to see all our upcoming events.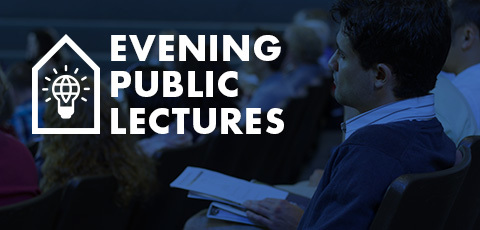 Theology, technology, and education share a fundamental concern with the future. Progress and development, hope and anxiety, trust and expectation all place the future in our midst. But what is the nature of these relationships? Are the domains of theology, technology, and education mutually illuminating or do they obscure one another on the question of the relations between present and future? And are we really going to spend the rest of our lives there, rather than here, now?
David Lewin's respondent for this lecture will be Dr. Norm Friesen of Boise State University.
Dr. Lewin's research focuses on the intersections between philosophy of education, philosophy of religion and philosophy of technology. He is author of Technology and the Philosophy of Religion (Cambridge Scholars 2011) and has co-edited (with Todd Mei) From Ricoeur to Action: the Socio-Political Significance of Ricoeur's Thinking (Continuum 2012) and (with Alexandre Guilherme and Morgan White) New Perspectives in Philosophy of Education (Bloomsbury 2014) as well as numerous articles and chapters. He has recently published Educational Philosophy for a Post-secular Age (Routledge 2016) and co-edited (with Simon Podmore and Duane Williams) Mystical Theology and Continental Philosophy: Interchange in the Wake of God (Routledge 2017).

This lecture is part of our 2018 Summer Evening Public Lecture Series.
Location
Regent College Chapel
Parking
Paid parking at Regent College & UBC