Public Lecture
On Animals Volume II: The Challenge of Christian Animal Ethics
Monday, Feb 25, 2019 at 7:30 PM – 9:30 PM (Pacific Time)
This event has now ended. Please view this page to see all our upcoming events.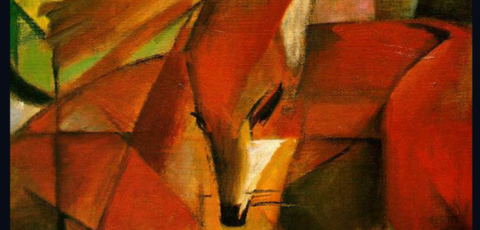 Regent College, in partnership with A Rocha Canada, is hosting an evening lecture with theological ethicist Dr. David Clough. In this lecture, David Clough will introduce the second volume of his landmark work On Animals. Building on the theology of animals developed in Volume I, the book challenges Christians to recognize serious faith-based reasons to rethink their practice in relation to other animals, especially in relation to our use of them for food.
"On Animals I and II together represent the most significant Christian theological and ethical treatment of animals in the history of Christian ethics as an academic discipline. David Clough's devastating analysis of the systematic human mistreatment of animals, especially in the food industry, will have a revolutionary impact, not just on an academic field but on lived Christian behavior—including my own. Every so often a book is produced that sets the standard for all other work in a field. This is one of those books." —David Gushee, Distinguished University Professor of Christian Ethics, Mercer University President, American Academy of Religion
David Clough is Professor of Theological Ethics at the University of Chester. He has recently completed the landmark two-volume monograph On Animals (Volume I: Systematic Theology 2012; Volume II: Theological Ethics, 2018). In 2015, Professor Clough launched the CreatureKind project, which engages churches in the UK and North America with farmed animal welfare as a faith issue. He is a Methodist Local Preacher and has served on national ecumenical working groups on the ethics of modern warfare and the theology of climate change. Read more here.
For questions relating to this event, please contact David Robinson at [email protected].
Dr. Clough's visit is a part of Interface: Explorations in Theology and Science. For more information, visit the project website .
This event is made possible in part through the support of a grant from the John Templeton Foundation. Opinions expressed at this event are those of the lecturer and do not necessarily reflect the views of the John Templeton Foundation.

Location
Regent College Chapel
Parking
Paid parking available at Regent College and UBC