ARTS (IPIAT)
Tender Sieve: An IPIAT Presentation by Jolene Nolte
Thursday, Feb 27, 2020 at 7:30 PM – 9:30 PM (Pacific Time)
This event has now ended. Please view this page to see all our upcoming events.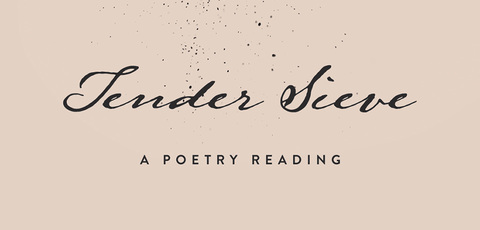 You are warmly invited to an evening of poetry comprised of selections from Jolene Nolte's original, book-length collection Tender Sieve. This collection of poetry was completed as Jolene's Integrative Project in Arts and Theology (IPIAT) for her MATS in Arts and Theology at Regent College. Jolene's poetry has been described as possessing a "sensuousness," "langorousness," and a "compelling ability to allow uncertainty and doubt into questions of faith."
The evening will also entail bite-sized, Kierkegaard-inspired musings on freedom and communication, as well as light refreshments.
Location
Regent College Atrium
Parking
Paid parking available at Regent College and UBC.