Reformation
Uniting Heaven and Earth: The Reformation After 500 Years
Saturday, Sep 9, 2017 at 10:00AM - 11:00 AM
This event has now ended. Please view this page to see all our upcoming events.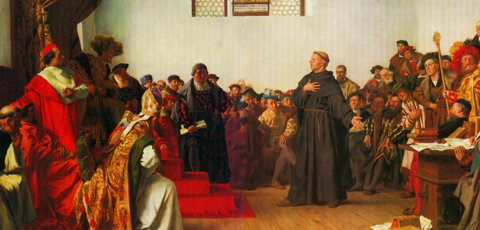 After 500 years, can we re-evaluate—perhaps even put behind us—the disunity that the Reformation caused? Dr. Hans Boersma is convinced that it's worth our while to take a fresh look at the events of the Reformation.

Rather than discussing the specific theological differences between Catholics and Protestants, this lecture takes a look "behind the scenes" and argues that a sacramental approach to reality can unite Catholics and Protestants in their struggle against the secularity of modernity.
Dr. Hans Boersma is the J. I. Packer Professor of Theology at Regent College. Before coming to Regent in 2005, Hans taught at Trinity Western University in Langley, BC (1999–2005), and served as a pastor for several years (1994–1998). He is the author of a number of books, most recently, Seeing God: The Beatific Vision in Christian Tradition, set to be published by Eerdmans in 2018.

Hosted by the Newman Association of Vancouver.
Location
Regent College, Room 100