Summer Events
Formation and Vocation: Christian Spirituality as it Relates to Vocation
Wednesday, Jul 5, 2017 at 12:00 PM – 12:45 PM (Pacific Time)
This event has now ended. Please view this page to see all our upcoming events.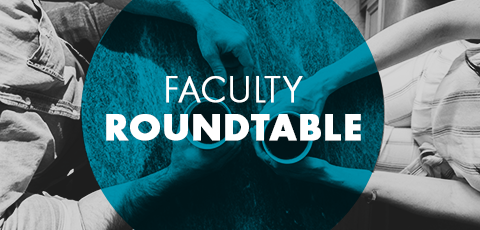 Faculty Roundtable is a time to get to know members of the teaching team at Regent College—full-time faculty, visiting professors, and friends.
This week's discussion features Chris Hall, Carolyn Arends, and Steven Garber discussing the ways in which Christian spirituality relates to vocation. The event will be hosted by Dr. Jeff Greenman, President of Regent College.
Dr. Chris Hall is the Director of Renovaré Institute of Spiritual Formation. Carolyn Arends is the Director of Education for Renovaré Institute, and a recording artist. Dr. Chris Hall and Carolyn Arends are co-teaching Wholistic Spiritual Formation at Regent this summer. Dr. Steven Garber is the Founder and Principal of the Washington Institute. He is teaching a course entitled The Formation of Vocation: The Whole of Life for the Rest of Life.
You are invited to bring your lunch and join us in Room 100 for a lively discussion.
Location
Room 100, Regent College