Public Lecture
Imago Mundi Poetry Reading: Loren Wilkinson
Tuesday, Jul 18, 2017 at 7:30 PM – 9:00 PM (Pacific Time)
This event has now ended. Please view this page to see all our upcoming events.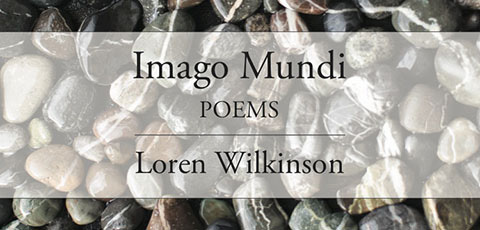 For decades, Loren has been well known as a writer, teacher, and pioneer of the Christian environmentalism movement. Loren's poetry, until now, has been less known. In Imago Mundi, his first published collection, Loren looks deeply into the geography of southwestern B.C., drawing wisdom from tides, beaches, seals, and farm equipment. He demonstrates a gift for revealing, as Eugene Peterson puts it, "the sounds and rhythms and metaphors that keep us alert to the 'Word made flesh.'"
This lecture is part of our 2017 Summer Evening Public Lecture Series.
Loren Wilkinson joined the Regent College faculty in 1981. He had been an Associate Professor in the Department of English at Seattle Pacific College (1972–1977) and a Fellow at Calvin Center for Christian Scholarship (1977–1978). He was appointed Professor Emeritus at Regent College in April 2016. Loren Wilkinson's teaching interests include Christianity and the arts, philosophy, and earthkeeping. He has written many scholarly and popular articles developing a Christian environmental ethic and exploring the human relationship to the natural world in its environmental, aesthetic, scientific, and religious dimensions. Loren Wilkinson lives on Galiano Island with his wife Mary-Ruth. They have two adult children and three grandchildren.
Location
Regent College Chapel