Academic
Academic Symposium 2021
Friday, Mar 5, 2021 at 10:30 AM – 3:30 PM (Pacific Time)
This event has now ended. Please view this page to see all our upcoming events.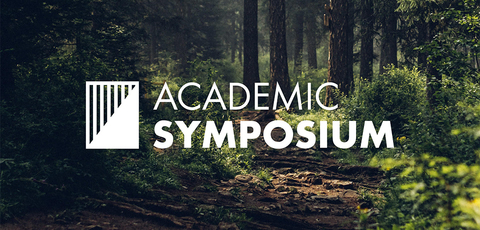 About the Symposium
The Academic Symposium is an annual, day-long conference hosted by the Regent College Student Association which showcases research by current Regent students.
This year's online Symposium will offer 2 sessions and 6 student presentations. Each session will feature 3 student presentations in which participants are given half an hour to present their research and take questions. Questions will be moderated by a faculty member with overlapping research interests.
10:30-12:30 Session 1
10:30 -- David Lewis: African Christian Spirituality in the Work of A.E. Orobator: A Theological Brew of an African Flavour

11:10 -- Zach Gordon: To God, through the Image of the Other: The Incarnational Theology of Ascent in the Works of Charles Williams
11:50 -- Tim Wang: Asian Spirituality through Harmonious Living: A dialogue Between Confucian Spirituality and Christian Spirituality
12:30-1:30 Lunch Break
1:30 - 3:30 Session 2
1:30 -- Heather Kauffman: The Poetic Process and the Spiritual Life: Reflecting on the Common Language of Poetry and Prayer
2:10 -- Matthew Key: Faith in Churches: the Eucharist, the Church, & the Writings of St. Francis of Assisi
2:50 -- Jerusha Lieow: Provoking God's Jealousy: The Dispute Over Food Offered to Idols – Paul, the Early Church, and the Christian Witness
To learn more, visit http://rcsa.regent-college.edu/symposium.
To attend the Symposium, click the link on the weekly announcements email or email [email protected] if you don't have access to the weekly emails.