Academic
Academic Symposium 2020
Friday, Mar 6, 2020 at 10:00AM - 3:00 PM
This event has now ended. Please view this page to see all our upcoming events.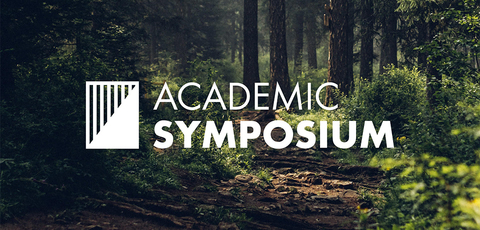 About the Symposium
The Academic Symposium is an annual, day-long conference hosted by the Regent College Student Association which showcases research by current Regent students.
This year's Symposium will offer six discipline-specific sessions and eighteen student presentations. Each session will feature 2–4 student presentations in which participants are given half an hour to present their research and take questions. Questions will be moderated by a faculty member with overlapping research interests. This year, sessions have been organized around the following topics:
Christianity and Culture in Asia
Early Church History
Women's Spirituality
Doctrines of the Church
Theological Anthropology
Scripture and Bible Translation
Papers to be presented include:
"The Broken Cyborg: A Reflection on Physical Disability and Transhumanism" by Débora Silva Raimundo
"The Patient Development of Christian Witness: An Exploration of the Treatises of Tertullian, Cyprian and Augustine" by Chris Agnew
"The Paradoxical Development of an Evangelical Feminism in Nineteenth-Century Britain" by Jennifer Thomas
"God's Trinitarian Life and Rule Over Creation: The Cruciformity of Providence in the Summa Theologica" by Cameron Crickenberger
"Collectivism and Chinese Christian Spirituality" by Katy Der
"The Saint and the Septuagint: Augustine of Hippo's Perspective on the Greek Old Testament Translated by the Seventy" by Simon Peacock
And many more. Symposium attendance is free of charge. Coffee, tea, and snacks—as well as a subsidized lunch—will be provided to symposium attendees in-between sessions. To learn more, visit http://rcsa.regent-college.edu/symposium.
Location
Regent College, Rooms 10, 100, and 14
Parking
Paid parking is available in the Regent College lot