Off-Campus
Missions Fest Vancouver
Friday, Jan 29, 2016 at 9:00AM - Sunday, Jan 31, 2016 at 5:00PM (Pacific Time)
This event has now ended. Please view this page to see all our upcoming events.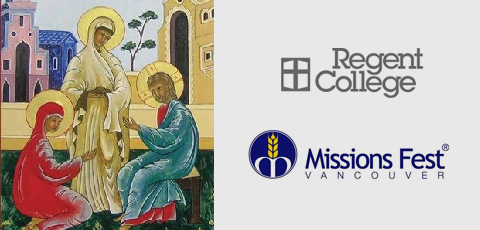 Missions Fest Vancouver
January 29-31, 2016
Vancouver Convention Centre
Explore the relationship between Christian identity and missional action at Missions Fest Vancouver. Learn from excellent keynote speakers, choose from more than 100 seminars, and engage with missions organizations from around the world.
All worship at Missions Fest 2016's plenary sessions will be led by members of the Regent community, coordinated by alumna and Faculty Associate Vania Levans. Read more.
As part of their Film Festival, Missions Fest will be showing "Between a Shoe and the Roof", which follows a team of international students from Regent College as they travel with Professor Diane Stinton to Nairobi, Kenya to explore the question "How do we live in that challenging place where the gospel meets culture?" The film will be shown at 3 pm on Saturday, January 30th. Watch the film trailer below.