Arts
What Sustains Us: Art Show
Monday, Mar 2, 2015 at 4:30PM - Thursday, Mar 19, 2015 at 4:30PM (Pacific Time)
This event has now ended. Please view this page to see all our upcoming events.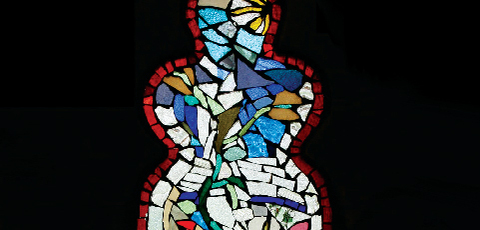 WHAT SUSTAINS US
FEATURING ARTISTS FROM THE GRÜNEWALD GUILD & THE REGENT COMMUNITY
Jillian Blackwell, Scott Burnett, Scott Dillman, Kari Dunham, Kristen Gilje, Sarah Jane Gray, Mary McLeod, Anne Mullenniex, Rondall Reynoso, Larkin Van Horn
February 19–March 19, 2015
OPENING RECEPTION
Thursday, Feb 19 | 4:30–7:30 pm
What Sustains Us is a traveling exhibit put on by the Grunewald Guild of Leavenworth, Washington. Artists from the Regent community will be partnering with this exhibit, responding to the question, "Where do we find nourishment for our bodies, our spirits, our communities, and our land?"
Above image: Sustenance by Anne Mullenniex