Public Lecture
La Sagrada Familia, El Mundo Sagrado: The Wild Christian Architecture of Antoni Gaudi
Monday, Jul 15, 2013 at 7:30PM - 9:30 PM
This event has now ended. Please view this page to see all our upcoming events.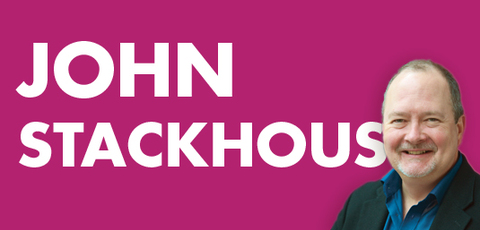 In this lecture, John Stackhouse will focus on Antoni Gaudí's main buildings in Barcelona, locating them within the Catalan Modernisme movement, the general Modernist movement (which typically excludes Gaudí), and Barcelonan surrealism (including Miró and Dalí)--but also, and chiefly, within a broad Christian theology of creation and redemption, reaching back to Hieronymus Bosch, that provides the interpretative key to his masterpiece, La Basílica i Temple Expiatori de la Sagrada Família.
Dr. John Stackhouse is a skilled editor, prolific writer and global speaker. In addition to being the Sangwoo Youtong Chee Professor of Theology and Culture at Regent College, Dr. Stackhouse is a jazz musician and hockey enthusiast. Read his full bio.
Join us for this free Evening Public Lecture. Our lectures tend to draw large crowds, so plan to arrive early for a good seat.
John Stackhouse is teaching the course Connect! Improve in One Week Your Speaking Skills for Life at Regent College this summer. This course will sharpen your focus and increase your skills to accomplish God's purposes through what is still the most powerful way to communicate.
View all events
Location
Regent College Chapel