Public Lecture
Theology: Only Words about Words?
Monday, Jul 8, 2013 at 7:30PM - 9:30 PM
This event has now ended. Please view this page to see all our upcoming events.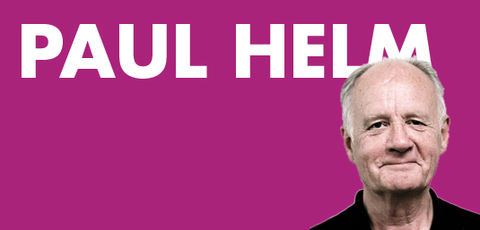 Christian theology is widely thought of as nothing more than a game involving the juggling of words. The conviction that it is the study of God's revelation of himself, and an indispensable basis for the understanding of Christian thought and practice, is dismissed. Paul Helm will argue that this has happened because the place of human nature in theology – our senses and our intellect – has been disregarded. If theology is to regain its place as providing objective knowledge of God we must recover the conviction that grace builds upon nature.
Paul Helm is a Teaching Fellow at Regent College and an expert on John Calvin. He lectures and writes in the area of philosophical theology and Reformed theology, as well as publishes regularly on his blog Helm's Deep. Read his full bio.
Join us for this free Evening Public Lecture. Our lectures tend to draw large crowds, so plan to arrive early for a good seat.
Paul Helm is teaching the course Augustine's Pilgrimage of Grace at Regent this summer. Consider the intellectual influences on St. Augustine as he became disillusioned with Manicheism, sought to return to the faith of the Christian church, and was converted.
View all events
Location
Regent College Chapel