Public Lecture
Spirituality of Cultivation: A Response to Disorders of Attention & Attachment
Wednesday, May 29, 2013 at 7:30PM - 9:30 PM (Pacific Time)
This event has now ended. Please view this page to see all our upcoming events.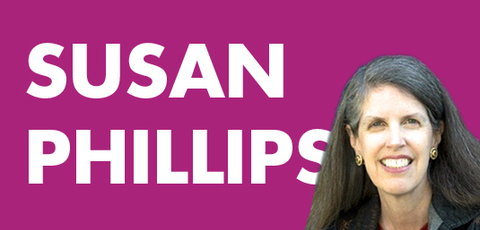 People want to grow—to mature, not only to age. Faith, we're told by the apostle Paul, allows growth in love and insight that, in turn, produce right action and goodness (Philippians 1:9-11). Susan will consider growth in faith in light of our culture's dominant disorders of attention and attachment, significant challenges to love that overflows with knowledge and full insight. Extreme manifestations of these conditions are psychiatric, but attention and attachment difficulties permeate the culture. God's grace, too, permeates our world, allowing for the cultivation of ordered attention and attachment.
Susan Phillips has served as Executive Director at New College Berkeley since 1994, and prior to that was the Academic Dean. Dr. Phillips is keenly interested in how we live our faith in daily life, drawing insight from the diverse fields of the social sciences, biblical spirituality, and practical theology. She is a trained spiritual director and sees individuals for spiritual direction, teaches and writes in the field, serves as supervisor for spiritual directors, and consults for Christian organizations. Read her full bio.
Susan Phillips is teaching a course at Regent College this summer, on prayer and the spiritual life. You will learn to better understand, engage in, and teach this way of being known by God, as individuals and members of the body of Christ.
Join us for this free Evening Public Lecture. Our lectures tend to draw large crowds, so plan to arrive early for a good seat.
View all events
Location
Regent College Chapel