Public Lecture
What is the "Good Life" and How Do We Find It? Christianity's Surprising Answer
Wednesday, Jul 26, 2023 at 7:30 PM – 9:00 PM (Pacific Time)
This event has now ended. Please view this page to see all our upcoming events.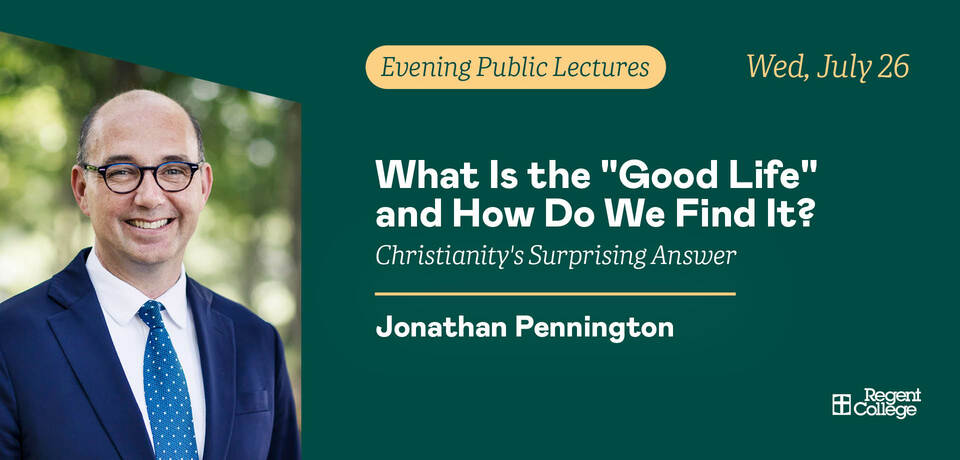 You're invited to Regent's 2023 Evening Public Lecture series! Join us in the chapel or tune in online to explore theology, culture, and much more with this year's summer faculty.
To watch this and other Evening Public Lectures online, visit rgnt.net/live.
About the Lecture
In Scripture and early church history, Christianity was portrayed and understood as a philosophy of life—the true philosophy of life, with Jesus as the greatest philosopher. Like all ancient philosophies, Christianity was concerned with helping people find and live out a truly good life. But Christianity's explanation of the good life was and is both surprising and profound. In this lecture, New Testament scholar Jonathan Pennington will address the topic of true happiness and examine Christianity's paradoxical answer to this greatest of human questions.
About the Speaker
Dr. Jonathan Pennington has been a professor for 20 years with a focus in teaching and research into the Gospels, particularly the Gospel of Matthew. He has also been in pastoral ministry in various capacities for 25 years, currently as a teaching pastor and pastor of spiritual formation at Sojourn East Church in Louisville, Kentucky.
Dr. Pennington is teaching on The Sermon on the Mount from July 24 to 28 as part of Regent's 2023 Summer Programs.
How to Attend
Join us in Regent's chapel, or tune in via livestream. A video recording will be available online for a limited time after the event.
Location
Regent College, 5800 University Boulevard, Vancouver, BC V6T 2E4
Parking
Paid parking available at Regent College and UBC