Regent Community
Taste of the World
Saturday, Feb 25, 2023 at 5:30PM - 9:00 PM (Pacific Time)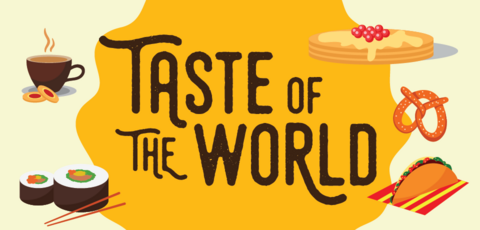 At Regent, the cultural diversity of our student body is what draws many to study here. One of the ways we seek to celebrate the richness of our life together is at Taste of the World, an evening of food and culture.
We begin the evening in the Atrium with an opportunity to share food together from all around the globe. Everyone is invited to bring food to share.
Later, we will gather in the Chapel to listen to, and learn more about, the different countries and cultures represented within the rich fabric of our Regent community.
This event is one of the highlights of the year for our community, and open to all current students, staff, and faculty as well as their families. We hope to see you there!
When:
5:30–9 pm, Saturday, February 25, 2023
Where:
Regent Atrium and Chapel
For more information, or if you'd like to help with set-up, please contact Claire Perini, Associate Dean of Students.
Location
Regent College Atrium and Chapel