Public Lecture
Theology of the Person: The Person and Disability
Wednesday, Mar 16, 2022 at 12:00 PM – 1:00 PM (Pacific Time)
This event has now ended. Please view this page to see all our upcoming events.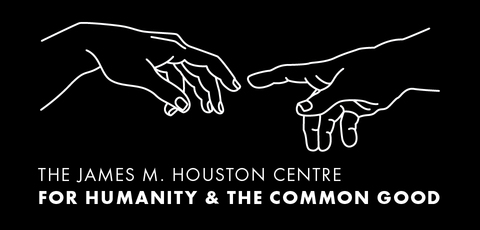 Regent College's Centre for Humanity and the Common Good presents an eight-part lecture series on the Theology of the Person. This lecture series recovers the all-important concept of the "Person" for a theological engagement of contemporary culture.
Join us on Wednesday, March 16, 2022 for the sixth lecture titled "The Person and Disability" with Dr. Eleanor McLaughlin.
This lecture will be available online. Information about an in-person component for the public will be available closer to March 16, 2022.
EVENT DETAILS
Lecture Title: The Person and Disability
Speaker: Eleanor McLaughlin
Date: Wednesday, March 16, 2022
Time: 12 pm–1 pm
ABOUT THE LECTURE
In this lecture Dr. Eleanor McLaughlin will explore the concept of integrity in relation to persons, and in particular from the perspective of disability theology, which recognizes the abundant diversity of human experiences of embodiment.
ABOUT THE SPEAKER
Eleanor McLaughlin is the Programme Leader of Postgraduate Programmes in Theology, Imagination and Culture at Sarum College and a Research Associate at the Oxford Centre for Religion & Culture at Regent's Park College. She holds a DPhil from the University of Oxford and a master's degree from the University of Geneva. She is the author of Unconscious Christianity in Dietrich Bonhoeffer's Late Theology: Encounters with the Unknown Christ (Lexington Books/Fortress Academic, 2020) and "Dietrich Bonhoeffer and the Death of God Theologians" in Engaging Bonhoeffer: The Impact and Influence of Bonhoeffer's Life and Thought, ed. by Matthew D. Kirkpatrick (Fortress Press, 2016), and co-author of "Love in Religion: An Annotated Bibliography," available at loveinreligion.org/resources.
ABOUT THE CENTRE FOR HUMANITY AND THE COMMON GOOD
The James M. Houston Centre for Humanity and the Common Good is a five-year initiative of Regent College dedicated to the question of human identity and its importance for conceptions of the good life. Grounded in Dr. James M. Houston's Christian theological vision of integrative scholarship combining academic study, practical research, and lived reality, the centre will provide opportunities for interdisciplinary and inter-religious dialogue on the question of what it means to be human. Through planned collaboration with UBC and other academic institutions, and by inviting insights from a wide range of secular and religious perspectives, the centre aims to engage in a broad consideration of human identity and the common good.
EVENT REGISTRATION
The lecture is free, but a ticket is required to participate.