Q Commons Vancouver: Home, Community & Belonging
September 01, 2015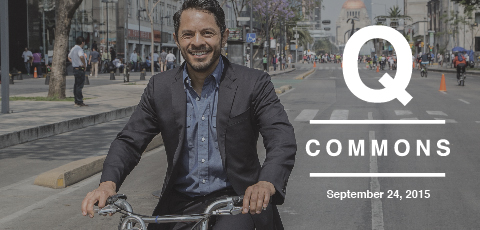 "Cities like Vancouver are the new cultural frontier—they create a learning lab for innovation in life and ministry everywhere."
Date:
Thursday September 24 at 7 pm
Location:
Regent College
5800 University Blvd, UBC Campus, Vancouver
Tickets:
$29, purchase here
(you can also purchase tickets at the door)
---
We are excited to host the first Q Commons event in Vancouver right here at Regent College on September 24. Q Commons, an event organized by Q Ideas based in New York City, convenes local leaders to think, learn, and work together on common topics and issues in our cities. The conversation in Vancouver will centre around issues of home through a variety of different lenses: housing affordability, building community, and infusing more happiness into a city sometimes described as fostering loneliness.
"We are delighted to be working with Q Ideas," says Jeff Greenman, President of Regent College. "Q, an organization that inspires conversations about the good of cities, is a natural partner for us at Regent. We also seek to be a blessing to our city by educating men and women to integrate their faith with all of life: with their jobs, their civic responsibilities, their roles as neighbours and members of various communities and organizations."
"Since cities like Vancouver are the new cultural frontier, they create a learning lab for innovation in life and ministry everywhere," says Gabe Lyons, Founder of Q Ideas. "The church should be a positive force for advancing the common good for all people in Vancouver."
The evening is part of an international event coming to over 80 cities in the US and around the world, reaching 10,000 participants, all engaging in a discussion simultaneously from 7 to 9 pm. Vancouver attendees will hear three broadcasted talks from New York City and three locally curated talks.
We encourage anyone interested in what it means to call Vancouver "home," whether they're coming from an explicit faith background or not, to attend. We hope to create a space for people from a variety of sectors and backgrounds to meet each other, be inspired, and generate conversation for how to collaboratively address challenges around housing affordability, building strong communities, and combatting loneliness in our city.
---
Speakers
LOCAL SPEAKERS
The evening will include three presentations by local leaders and thinkers on the topic of housing, home, community, and belonging in the city of Vancouver: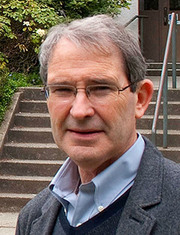 David Ley: "Housing Affordability: A Sign of the Times"
David Ley is a professor of geography at the University of British Columbia and author of Millionaire Migrants: Trans-Pacific Life Lines. His current research involves a comparative study of housing market bubbles in five global cities: their causes, social consequences, and policy responses. He is also a participant in the national Neighbourhood Change Research Partnership, examining growing income inequality and polarization in large Canadian cities.
Karen Reed: "Living Connected to Place"
Karen Reed works as a community builder in East Vancouver. Rooted in this neighbourhood to work for shalom and the flourishing of her community, she lives a shared life at Parker House, a six-bedroom home that is oriented around radical hospitality to the stranger.
Omar Dominguez: "The Happy City Experiment"
Omar Dominguez is Director of Operations and Sustainability for Happy City, a consulting group founded by Charles Montgomery, author of Happy City: Transforming Our Lives through Urban Design. Happy City helps build happiness into neighbourhoods and cities through research, public events, and collaborative consulting. Their clients include the World Health Organization, British Land, and the Government of Mexico City.
May So
May So is an Associate at Henriquez Partners Architects, contributing design and project leadership to TELUS Garden and the Woodward's Redevelopment. She has published on housing and co-authored Body Heat: The Story of the Woodward's Redevelopment and Towards An Ethical Architecture: Issues Within the Work of Gregory Henriquez. Driven by values of social justice and a heart for the city, she serves on several justice-related non-profit boards and core teams.
INTERNATIONAL SPEAKERS
The Q Commons event will feature the following global speakers: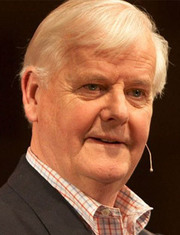 Os Guinness:"Getting Along, Despite Differences"
In a globalized world where ideas, religions, and ethnic groups collide, the question remains, can we find a way through? In this talk, historian and social observer Os Guinness warns that in a public square with competing views, learning to listen and respect people, while supporting the freedom for people to live by their conscience, is the only way to experience a productive peace. We can't inspire others to a more free existence unless we know how to model it ourselves.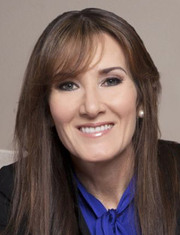 Dr. Caroline Leaf: "Mental Health"
Mental health is a growing, global concern, especially in western settings. Families are perplexed, not knowing how best to care for loved ones. Governments are confused, spending billions on anxiety disorders, anti-depression drugs, and other ways to serve this growing population, yet seeing the population of those suffering grow. But what is driving the epidemic? Is it out of our control or do we play a role in the way our minds interpret reality? Neuroscientist Caroline Leaf gives an explanation for the dramatic decline in mental health and provides solutions for combating medical dependence.
Current Events Panel
Being educated and knowing how to respond to today's current issues is critical for those advancing the common good. Our current issue panel will address several critical areas that every person needs informed about while offering concrete solutions for how to engage.
---
about Regent College
Regent College is an innovative evangelical theological graduate school—a place of academic rigour, cultural engagement, and vibrant faith that transforms intellect, imagination, and character. This is where people from around the globe are inspired and enriched with a deep and practical Christian faith that extends to all spheres of life and enables them to live more thoughtfully in varied vocations in the church and the world.
Learn more about Regent College
---
about Q Ideas and Q Commons
Q Ideas was birthed out of a vision to see Christians, especially leaders, recover a vision for their historic responsibility to renew cultures. Since 2007, Q has sought to be a learning community that mobilizes Christians to advance the common good in society. The Q Commons event series unites thousands of people in cities around the US and the world to consider questions of faith and culture.