Student
Orientation for International Students
Friday, Aug 31 at 9:00am - 5:00 pm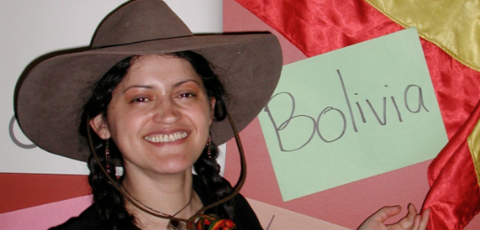 This is a special one-day orientation specifically designed for international students. We encourage you to attend this session, in addition to the orientation for all new students on September 4-6, 2012.
Before Orientation
Please note that we offer a few services before Orientation starts:
The Welcome Centre
The Welcome Centre purpose is to help you settle in before Orientation starts. It will be located on the main floor at Regent College in the Atrium and be open from 10:00 am to 1:00 pm, from Wednesday, August 22 until Friday, September 7. Please feel free to drop by. We will enjoy meeting you, having a cup of tea or coffee with you and helping you with any questions you might have.
Household Giveaway
We are hosting a Household Giveaway from Wednesday, August 22 to Friday, September 14 in Room 010, which is located next to Student Services, on the lower level of Regent College. This is meant to be beneficial to all who are starting a new home in Vancouver. If you need household goods, small furniture, or children's items come by—everything is free!
Orientation Program
The Orientation Program is designed to help you make a smooth and successful transition into the Regent College community. These days will be very beneficial to your Regent College experience and will introduce you to the history, mission and values of this place. You will also form some of the most important relationships for your time in Vancouver. Please plan on attending and bring your spouse and family!
Please set aside these dates for Orientation:
International Student Orientation (for Non-North Americans)
Friday, August 31
Registration: 8:30 am
Program: 9:00 am to approx. 3:00 pm
Orientation for all
Tuesday, September 4 to Thursday, September 6
Registration: Tuesday 8:30 am
Program: 9:00 am to approx. 3:00 pm each day with optional afternoon and evening activities
See the Fall Orientation page for full details on the full orientation program.

International Student Orientation Schedule
Friday August 31
Register for Orientation
8:30
Admission Team
Childcare
8:45
Room 13
Morning Session:
Welcome and Morning Worship
9:00
Diane Stinton and Vania Levans
Introduction of the New Students
9:30
Claudia Proudlove
Coffee Break
10:15
Cross Cultural Talk
10:45
Diane Stinton
International Student Panel
11:15
Orientation Team
Lunch for $5
12:00
Afternoon Session:
Prayer and Blessing
1:00-2:00
RCSA Team
Afternoon Activities (optional):
Share your Story Small Groups
2:00
Dean of Students Team
Share your Story Small Groups
3:00
Dean of Students Team
Fun Afternoon Activity
3:00
Orientation Team