Academic
Introduction to Theological Language - Novice
Sunday, Aug 25 at 8:15pm - Wednesday, Aug 28 at 4:30pm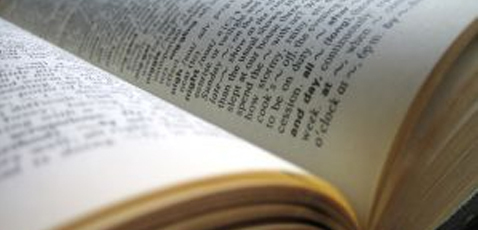 This course covers basic theological terms and discusses their usage. Though it's primarily for students entering Regent College without a theological background or for those whose first language is not English. All students are welcome to attend. Some of the terms and topics include: Theology, Christology, Pneumatology, Soteriology, Ecclesiology, Eschatology, Trinity, Latin and Greek.
This summer offering is for the Novice track. The Novice (beginner) track covers basic terms and allows ample time for questions and discussion.
Next course offering: August 25-28, 2014.
Cost: $35 to be paid at the first class
Register: email Sherah Bodie: esl@regent-college.edu
Note: This course requires a minimum enrollment of 10 students to be offered.