---
Speakers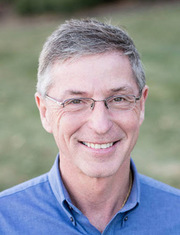 Tom Nelson
President, Made to Flourish
Tom Nelson serves as the president of Made to Flourish and is the author of Work Matters: Connecting Sunday Worship to Monday Work, Five Smooth Stones: Discovering the Path to Wholeness of Soul, Ekklesia: Rediscovering God's Design for the Church, and The Economics of Neighborly Love: Investing in Your Community's Compassion and Capacity. Tom is a regular speaker and facilitator on faith, work, and economics. He is also the senior pastor of Christ Community Church in Kansas City. He has served on the Board of Regents of Trinity International University and is on the leadership team of the Oikonomia Network. He graduated with a Master's of Theology degree from Dallas Theological Seminary and received his doctorate from Trinity Evangelical Divinity School. Tom and his wife, Liz, have two grown children and reside in Leawood, Kansas.
---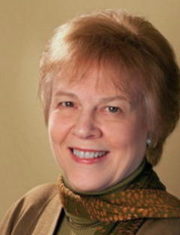 Sharon Daloz Parks
Principal of Leadership, New Commons
Sharon Daloz Parks is Principal of Leadership for the New Commons and Senior Fellow at the Whidbey Institute in Clinton, WA. She holds a B.A. from Whitworth University, M.A. from Princeton Theological Seminary, and doctorate from Harvard University, the Divinity School. She has held faculty and senior research positions at Harvard's Schools of Divinity, Business, and Government. She has also taught at the Weston Jesuit School of Theology and currently teaches in the Executive Leadership Program at Seattle University as well as the School of Theology and Ministry. She speaks and consults nationally in the area of leadership and ethics for corporate, non-profit, and other professional groups across sectors, especially in business, higher education, and religion. She is the author of Leadership Can Be Taught: A Bold Approach for a Complex World (Harvard Business Press, 2005) and Big Questions, Worthy Dreams: Mentoring Emerging Adults in Their Search for Meaning, Purpose, and Faith (Tenth Anniversary Edition, Jossey-Bass/Wiley, 2011). Her other publications include co-authored Common Fire: Leading Lives of Commitment in a Complex World and Can Ethics Be Taught? She is the recipient of four honorary degrees.
---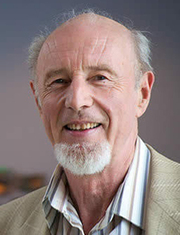 Paul Stevens
Professor Emeritus of Marketplace Theology and Leadership, Regent College
Paul Stevens joined the Regent faculty in 1987 as Associate Professor of Applied Theology and was named the David J. Brown Professor of Marketplace Theology and Leadership in 1999. During his tenure at Regent, Dr. Stevens taught courses on Marketplace Theology, equipping and empowering the people of God, and ministry and spirituality. He has taught and spoken at institutions all over the world, including Tyndale Seminary in Toronto, the Christian Studies Institute in Brazil, Fuller Theological Seminary in Pasadena, Biblical Graduate School of Theology in Singapore, and in Kenya for the Certificate in Ministry offered by Carey Theological College. Dr. Stevens was named Professor Emeritus of Marketplace Theology and Leadership in 2005 and continues to teach courses frequently at Regent. Dr. Stevens is a craftsman with wood, words, and images and has worked as a carpenter, a student counsellor, a pastor, and a professor. His personal mission is to empower the whole people of God to integrate their faith and life from Monday to Sunday. Dr. Stevens is married to Gail and has three married children and eight grandchildren. He and Gail have resided in Vancouver since 1969 and travel to all continents (except Antarctica) to teach, learn, and contribute.
---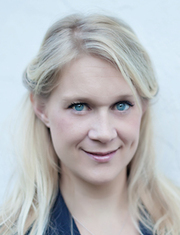 Kate Harris
Writer and speaker
Kate Harris is a writer and speaker who most recently served as Executive Director of The Fellows Initiative, a leadership and formation initiative designed to help recent college graduates develop habits of holistic and life-long faith. She has also served as Executive Director of The Washington Institute for Faith, Vocation and Culture in Washington DC after spending several years working for U.S. Senate leadership on Capitol Hill. Kate is the author of Wonder Women: Navigating Motherhood, Career, and Vocation (Zondervan 2013) an Associate Producer of ReFrame, a 10-week video course to help Christians connect faith to all of life, and has authored several articles in Christianity Today, Art House America, and elsewhere. She is wife to a good man and mother to four elementary school-aged children. She will earn an MA in English Literature from George Mason University this spring.
---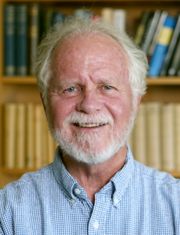 Steven Garber
Professor of Marketplace Theology and Leadership, Regent College
Dr. Steven Garber, Professor of Marketplace Theology and Leadership at Regent College, is Director of Regent's new graduate program, the Master of Arts in Leadership, Theology, and Society. He comes to Regent College most recently from his role as Principal of The Washington Institute for Faith, Vocation, and Culture in Washington, D.C. Dr. Garber completed his PhD in the Philosophy of Learning at Pennsylvania State University, focusing on the connection between belief and behaviour. His dissertation led to the publication of his first book, The Fabric of Faithfulness: Weaving Together Belief and Behaviour. Dr. Garber's conviction that faith must be held together with every part of life has led him to engage deeply in a variety of contexts. He is an advisor and consultant for a diverse range of businesses, foundations, and educational institutions including Demdaco Corporation, Mars Corporation, Murdock Trust, Blood:Water Mission, and Telos Group.
---
Uli Chi
Senior Fellow, De Pree Center for Leadership
Dr. Uli Chi has spent his life practicing leadership in the intersection of for profit and non-profit businesses, the theological academy, and the local church. An award-winning technological entrepreneur, he has founded a software company that develops 3-D virtual reality software that simplifies complex decision-making for consumers and businesses. He is a sought after advisor to senior executives and serves in board governance at multiple non-profits, including Catholic Health Initiatives Franciscan Health system in the Pacific Northwest. Uli has also served as Chair of Regent College's Board of Governors, Vice Chair of the De Pree Center for Leadership at Fuller Seminary, and Chair of the Executive Committee for the Center for Integrity in Leadership at Seattle Pacific University. For the last forty years, he has served leaders in a wide variety of leadership roles in his local Presbyterian congregation.
---
Isaac Wardell
Director, Porter's Gate Worship Project
Isaac Wardell is director for worship arts at Trinity Presbyterian Church in Charlottesville, Virginia, and founder of The Porter's Gate Worship Project, a sacred arts collective. He is passionate about practical, relevant ways to plan sermons, prayers, vocational testimonies, and songs that connect work and worship.
Note: Kwang Kim is unfortunately no longer able to join us for this symposium.