July 19–20, 2013
Mark Noll, Terry LeBlanc, Soong-Chan Rah, Ruth Padilla-deBorst, and Andrew Walls (in absentia)
Hosted by Diane Stinton and Jeffrey Greenman
What do a 25-year-old Kenyan father of twins, a 35-year-old woman from small-town North Carolina, and a 49-year-old single mom from Thailand all have in common? They love ice cream; they work for the same multinational organization; and they profess the Living God and faith in Jesus Christ as an African Pentecostal, a Southern Baptist-turned-non-denominational, and a Buddhist-turned-Catholic. Three different continents, three very different stories, all encountering the same Jesus, now encountering one another in their workplace. Centuries of cultural, political, and economic phenomena lead to their meeting. What might they learn from one another?
The Christian faith has always been geographically widespread and culturally diverse in its expression. However, after centuries of being largely bound up with Western civilization, 20th-century Christianity has experienced unprecedented growth in regions of the Global South and East. Now, as believers from the Majority World seek to understand and live out the universal Christian faith in their respective local contexts, they offer new insights and perspectives to the ongoing development of our Christian tradition.
In today's globalized world, the local context for the Majority World may be at our very door—in our pews, our classrooms, our offices. We can encounter other Christians who do not look, talk, think, or experience the gospel as we do in all these places. What has contributed to the truly global reach of Christianity today? What can a believer from a totally different background reveal to us about our own faith? Is the Global South the best hope to re-evangelize the ailing West? If so, how can we embrace the face of World Christianity in the church, marketplace, academy, and our personal lives so that the kingdom will increase?
Join renowned scholars and practitioners as they explore answers to these questions and more. Together, we will consider the implications of this new global Christianity for our own theological and spiritual formation, for our church communities, and for our witness to Christ both locally and globally.
Conference Hosts
Diane Stinton
Associate Professor of Mission Studies at Regent College
BA (University of Calgary), BEd (University of Calgary), MTS (Regent College), ThM (Regent College), and PhD (University of Edinburgh)
Diane Stinton specializes in the study of world Christianity, particularly in theological developments in the Global South. She has taught theology for many years in Kenya, where she helped launch two new programs: an MTh in African Christianity at Daystar University, and an MTh in World Christianity at the Nairobi Evangelical Graduate School of Theology (NEGST). She is the author of Jesus of Africa: Voices of Contemporary Christology and the editor of African Theology on the Way: Current Conversations.
---

Jeffrey Greenman
Incoming Academic Dean at Regent College
BA (Albion College), MDiv (Regent College), MA (Oxford), PhD (University of Virginia)
Jeffrey Greenman will assume leadership of the faculty of Regent College as Academic Dean in July 2013. He is currently Associate Dean of Biblical and Theological Studies and Professor of Christian Ethics at Wheaton College in Illinois. Prior to his time at Wheaton, Greenman held a number of prominent administrative and teaching positions at Tyndale Seminary in Toronto. Greenman's research interests include Christian theology, ethics, and global Christianity. He has co-authored two books: Understanding Jacques Ellul (forthcoming, Cascade, 2012) and Unwearied Praises: Exploring Christian Faith through Classic Hymns (Clements, 2004); edited a number of publications; and contributed widely to scholarly journals.
---
Terry LeBlanc
Director of My People International
Terry LeBlanc is Mi'kmaq/Acadian. He is the founding Chair and current Director of the North American Institute for Indigenous Theological Studies (NAIITS), and oversees iEmergence and My People International, both of which are focused on building capacity with indigenous people. He has devoted thirty-five years to grassroots work in the Native North American and global indigenous context. Reflecting his commitment to Christian education from an indigenous perspective, Le Blanc serves as a sessional or adjunct faculty member at Asbury Theological Seminary, George Fox University and Evangelical Seminary, and Tyndale University College and Seminary. He is the author of numerous articles, theological papers, and assorted book chapters, and has won several awards for his varied writings. In June 2010, LeBlanc became the twenty-eighth recipient of the Dr. E.H. Johnson Memorial Award for Innovation in Mission for his work on the creation of NAIITS.
Saturday July 20, 10:20 am: "The Destination and the Journey: Rediscovering our Path"
---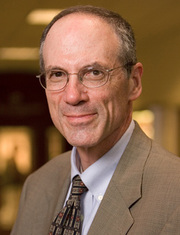 Mark Noll
Professor of History at University of Notre Dame
BA (Wheaton), MA (Trinity Evangelical Divinity School), PhD (Vanderbilt)
Mark Noll is the Francis A. McAnaney Professor of History at the University of Notre Dame. Most of his academic work focuses on North American religious history, but he has also enjoyed teaching classes on world Christianity. His books include The New Shape of World Christianity (IVP, 2009), and, with Carolyn Nystrom, Clouds of Witnesses: Christian Voices from Africa and Asia (IVP, 2011).
Saturday July 20, 9 am: "The North American Factor in World Christian History"
---

Ruth Padilla DeBorst
Director of Christian Formation and Leadership Development, World Vision International
Ruth Padilla DeBorst has been involved in leadership development and theological education for integral mission in her native Latin America for many years. As a missionary with Christian Reformed World Missions, she has served with the Comunidad Internacional de Estudiantes Evangélicos (IFES), Seeds of New Creation, and the Institute Pro Integral Education. Padilla deBorst currently serves as a board member of the Latin American Theological Fellowship, working specifically with the Networking Team of INFEMIT (The International Fellowship for Mission as Transformation). She lives in Costa Rica, where she shares parenting of their blended, multicultural family with her husband James Padilla DeBorst, and shares community life with the members of Casa Adobe.
Saturday July 20, 11:45 am: "God of the Weathered Face: Following Jesus in the Latino World"
---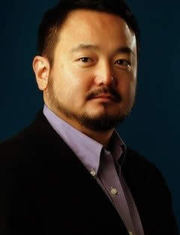 Soong-Chan Rah
Associate Professor of Church Growth and Evangelism at North Park Theological Seminary
BA (Columbia University), MDiv (Gordon-Conwell Theological Seminary), ThM (Harvard University), DMin (Gordon-Conwell Theological Seminary), ThD (forthcoming, Duke University)
Rev. Dr. Soong-Chan Rah is the Milton B. Engebretson Associate Professor of Church Growth and Evangelism at North Park Theological Seminary in Chicago, Illinois. He is the author of The Next Evangelicalism (IVP Books, 2009) and Many Colors (Moody Press, 2010), and co-editor of Honoring the Generations (Judson Press, 2012). Dr. Rah serves on the boards of World Vision, Sojourners, the Christian Community Development Association (CCDA), Evangelicals 4 Justice, and the Catalyst Leadership Center.

Saturday July 20, 1:45 pm: "Looking Towards the Next Evangelicalism"

---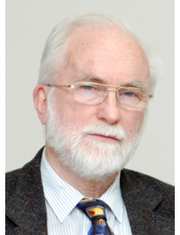 Andrew Walls
(in absentia)
Research Professor at the Centre for World Christianity, Africa International University
Andrew F. Walls is currently Professor of the History of Mission at Liverpool Hope University, Honorary Professor at the University of Edinburgh, and Research Professor at Africa International University's Center for World Christianity. He is one of the leading missiologists and historians of Christian mission, and is best known for his pioneering study of the history of the African church.

Friday July 19, 7:30 pm: "The Changing Face of World Christianity" presented by Jeffrey Greenman

Friday, July 19, 2013
6:00 pm
Registration Check-in/Coffee
7:00 pm
Welcome and Introductions
Plenary Session 1/Q&A
Andrew Walls: "The Changing Face of World Christianity"

8:45 pm
Dismiss
Saturday, July 20, 2013
8:00 am
Check-in/Coffee
9:00 am
Plenary Session 2/Q&A
Mark Noll: "The North American Factor in World Christian History"

10:00 am
Break
10:20 am
Plenary Session 3/Q&A
Terry LeBlanc: "The Destination and the Journey: Rediscovering our Path"

11:20 am
Quick Break
11:30 am
Plenary Session 4/Q&A
Ruth Padilla DeBorst: "God of the Weathered Face: Following Jesus in the Latino World"

12:30 pm
Lunch Break
1:45 pm
Plenary Session 5/Q&A
Soong-Chan Rah: "Looking Towards the Next Evangelicalism"

2:45 pm
Quick Break

2:55 pm
Plenary Panel
Moderated by Diane Stinton

4:10 pm
Concluding Reflections & Benediction
Jeffrey Greenman

4:45 pm
Dismiss


Full-time Conference Rates
| | |
| --- | --- |
| | |
| Individual | $185 |
| Senior (60 years and above) | $155 |
| Alumnus/Alumna | $155 |
| Full-time Student | $125 |
| Spouse | $125 |
Part-time Conference Rates
| | |
| --- | --- |
| | |
| Friday evening | $35 |
| Saturday all day | $150 |
| Saturday morning only (includes lunch) | $100 |
Fees are in Canadian dollars and include refreshments, lunch and all applicable taxes (GST# 107881039).
Requests for cancellations or refunds (minus a $25 processing fee per registration) must be received before Monday, July 15, 2013. Registration closes on July 17, 2013.
Walk-in rates will be available on the days of the conference at a per session rate of $40/person not including catered meals or refreshments.
Parking
Regent College has very limited parking for Saturdays and evenings only. Parking is available a short walk from Regent at the University of British Columbia (costs from $4.25-12 per day). For updated information and further details on parking at UBC and UBC shuttle schedule visit the UBC Parking website.
For directions to Regent College, maps, and modes of transportation, visit Getting Here.
Public transportation
Public transportation is available from many parts of Vancouver. For bus routes and scheduling, phone 604.953.3333 or visit the Translink website.
Self-arranged Accommodations
As there are hundreds of hotels, bed and breakfasts and other types of accommodation in the Vancouver area this is by no means an exhaustive list. But these particular options are close to Regent College, and some offer discounts to Regent students.
UBC Conferences and Accommodation
(5-minute walk from Regent College to Walter Gage Residence).
Over 3,000 rooms are available from May through August. These include fully equipped suites, single or shared apartments, and dormitory or hostel-style rooms. Or choose to stay in The West Coast Suites, their deluxe year-round accommodation. Prices range from $33/night (Paficic Spirit Hostel) to $199/night at peak season (West Coast Suites).
Phone: 604.822.1000
E-mail: reservations@housing.ubc.ca
Website: www.ubcconferences.com
TRIUMF House
(7-minute walk from Regent)
TRIUMF House is a 34-room boutique Vancouver Guest House located 3 blocks south of Regent that houses visiting scientists, professors, students and visitors to UBC. Accommodation types include 1-bedroom suite with private patio and kitchenette, single room with kitchenette, Deluxe Queen Room and Standard Queen Room or Twin room. Prices range from $110-175/night. Rooms come equipped with high speed Internet access, flat screen cable TV, local phone access and toiletries. All guests have access to lounge with fireplace and piano, dining room, fully-equipped commercial kitchen for guest use, 24-hour fitness room, computer room, laundry facilities, underground parking and outdoor patio. Prices range from $110/night to $175/night.
Phone: 604.222.1062 or 604.222.7633
Email: housing@triumf.ca
Website: www.triumfhouse.ca
St. Andrew's Hall
(15-minute walk from Regent)
This is a residence for full-time students on the campus of UBC. During the summer months (May 1 to August 26 only; they process summer applications and requests from mid-February onwards) their empty rooms and apartments are open as a temporary housing option. Prices start at $55/night.
Phone: 604.822.9720
E-mail: housing@standrews.edu
Website: www.standrews.edu
Carey Centre
(15-minute walk from Regent)
Carey Centre is a ministry of the Canadian Baptists of Western Canada. They provide fully furnished guestrooms starting from $71/night. All units come with a private bathroom. Housekeeping service provides linens, towels, and toiletries. Amenities include free local calls and high-speed internet access, as well as a flat screen tv in some units. Check-in is 3 pm, seven days a week. Parking is $5 per day. Guests are welcome to enjoy meals in their cafeteria for an additional fee.
Phone: 604.224.4308
E-mail: info@carey-edu.ca
Website: www.carey-edu.ca/accommodation
St. John's College
(20-minute walk from Regent)
St. John's College, a UBC residence for graduate students, offers quiet and comfortable guest rooms to academic visitors to UBC. Rooms are furnished with a twin, double, or queen bed, private washroom, and basic furnishings. Some rooms are equipped with a telephone, television, coffee maker, bar fridge, and data port. Dining with College residents in their spacious Dining Hall is an integral part of the life of the College, and participation in the meal plan is mandatory for all guests. Dinner is served Sunday through Thursday. Prices start at $71/night.
Phone: 604.822.6522
E-mail: sjc.reception@ubc.ca
Website: www.stjohns.ubc.ca/GuestRooms.stm
Point Grey Guest House
(5-minute drive from Regent)
Established in 1990, the Point Grey Guest House is a 1920s character home with cozy, well furnished accommodation including a desk, free internet both wired and wireless, or the use of a guest computer station. An organic, healthy, and hearty breakfast is included. The Guest House is fully licensed and inspected by the City of Vancouver, and a member of the BC Innkeeper's Guild and Tourism BC.
Phone: 604.222.4104
E-mail: info@pointgreyguesthouse.com
Website: www.pointgreyguesthouse.com
Beautiful Bed & Breakfast
(20-minute drive from Regent)
This B&B has a view of Vancouver's North Shore mountain peaks, Vancouver Island, and Mount Baker; a lovely backyard with a miniature Japanese pond garden and waterfall; and a friendly helpful host who will assist you with your travel plans while in Vancouver, BC, Canada. Tell them you're coming for a Regent course!
Phone: 604.327.1102
Email: info@beautifulbandb.bc.ca
Website: www.beautifulbandb.bc.ca