Public Lecture
Black Lives That Matter: Dynamics of Spirituality Illuminated in St. Josephine Bakhita (1869-1947)
Wednesday, Jul 21, 2021 at 7:30PM - 9:00 PM PDT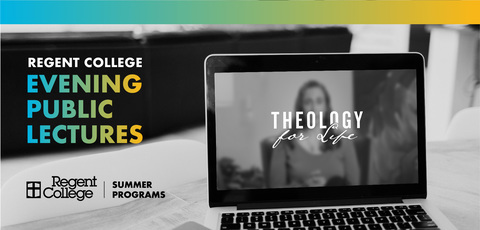 One of the highlights of Regent Summer Programs is our free Evening Public Lectures. This series always features a wide range of professors and topics, and this year is no exception. All lectures will be streamed online, so invite a friend and join us!

Diane Stinton is Associate Professor of Mission Studies and World Christianity and Dean of Students at Regent College. She has extensive experience in teaching and applied research in various contexts in Africa, as well as in supervising students within the global community at Regent.
Dr. Stinton will be teaching the course Listening by Design: People-Centered Research for Effective Ministry with Dr. Rhonda McEwan from May 17-21 as part of Regent's 2021 Summer Programs.

Visit our YouTube channel for more video content from Regent College, or tune in here to watch this event at Wednesday, Jul 21, 2021 at 7:30PM Pacific Time.