Public Lecture
River Deep, Mountain High: The Gospel in the Psalms
Wednesday, Jul 28, 2021 at 7:30PM - 9:00 PM (Pacific Time)
This event has now ended. Please view this page to see all our upcoming events.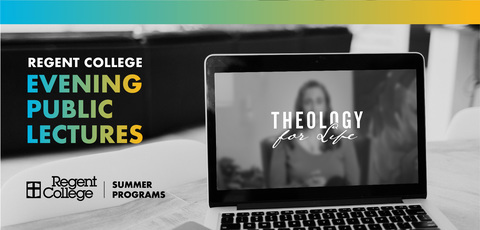 This pre-recorded video event will be available on this page starting at 7pm Pacific Time. Please check back at that time for a link to the video.

One of the highlights of Regent Summer Programs is our free Evening Public Lectures. This series always features a wide range of professors and topics, and this year is no exception. All lectures will be streamed online, so invite a friend and join us!

In this lecture Malcolm Guite will explore how the book of psalms, the great collection of poetry at the heart of the Bible, has come alive for him in new ways during the Pandemic, and especially how praying the psalms in the light and presence of Christ, knowing that he prayed them too can transform our experience and offer us new insights into our faith. This approach to the psalms will be illustrated throughout with extracts from David's Crown, Malcolm's new book of poems written in response to the psalms.
Malcolm Guite is a poet and priest. As a Life Fellow of Girton College Cambridge, he also lectures widely in England and North America on theology and literature. He is the author of 10 books, including Faith, Hope and Poetry, Sounding the Seasons, and Mariner. He has a particular interest in how poetry can re-awaken our prayer life.

Dr. Guite will be teaching the course David's Crown: Poetic Meditations on the Psalms from June 28-July 2 as part of Regent's 2021 Summer Programs.

Watch the Lecture
If you are unable to view the video, please check back after 7pm PDT. If it is still unavailable at that time, visit our YouTube page.