Public Lecture
Communities of Hope: Sustaining Hopeful Resilience
Monday, Jul 26, 2021 at 7:30PM - 9:00 PM (Pacific Time)
This event has now ended. Please view this page to see all our upcoming events.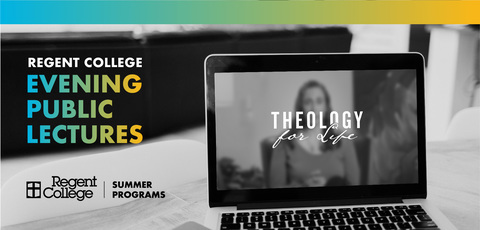 This pre-recorded video event will be available on this page starting at 7pm Pacific Time. Please check back at that time for a link to the video.

One of the highlights of Regent Summer Programs is our free Evening Public Lectures. This series always features a wide range of professors and topics, and this year is no exception. All lectures will be streamed online, so invite a friend and join us!

Making a distinction between toxic positivity and genuine hope, we need to ask what it means to be a people of hope, why this matters and how our institutions and our faith communities can be vital centres of resilient hopefulness.
Gordon T. Smith is President and Professor of Systematic and Spiritual Theology at Ambrose University (Calgary, Alberta) and serves as a Teaching Fellow at Regent College. His most recent publication is Wisdom from Babylon: Leadership for the Church in a Secular Age (2020).

Dr. Smith taught the course Conversion & Transformation from May 10-12 as part of Regent's 2021 Summer Programs.

Watch the Lecture
If you are unable to view the video, please check back after 7pm PDT. If it is still unavailable at that time, visit our YouTube page.