Public Lecture
The Hand Writing on the Wall: Deciphering the Narrative of Daniel 5
Monday, Jul 5, 2021 at 7:30PM - 9:00 PM PDT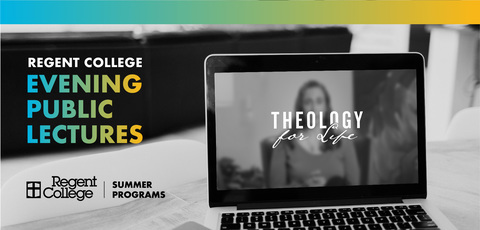 One of the highlights of Regent Summer Programs is our free Evening Public Lectures. This series always features a wide range of professors and topics, and this year is no exception. All lectures will be streamed online, so invite a friend and join us!

The overall message of Daniel 5 is transparent to any reader and always has been. But what is the backstory? What is the banquet all about? What is the significance of the vessels from the temple? Why is the idea of a hand writing on the wall used? What is the cryptic message on the wall about and why can only Daniel read it? Answering these questions will not change the message of the text, but will help us to understand more fully how the narrative incorporates important and authentic Babylonian issues into the communication of that message.
John H. Walton is Professor of Old Testament at Wheaton College and Graduate School. His publications include commentaries, reference works, textbooks, scholarly monographs, and popular academic works. He is a recognized authority on the implications of ancient Near Eastern culture for Old Testament interpretation.

Dr. Walton will be teaching the course Law and the Bible from July 12-16 as part of Regent's 2021 Summer Programs.
Visit our YouTube channel for more video content from Regent College, or tune in here to watch this event at Monday, Jul 5, 2021 at 7:30PM Pacific Time.