Livestream
Reading the Bible Right Now with Dr. George Guthrie
Thursday, Mar 11, 2021 at 12:00PM - 1:00 PM (Pacific Time)
This event has now ended. Please view this page to see all our upcoming events.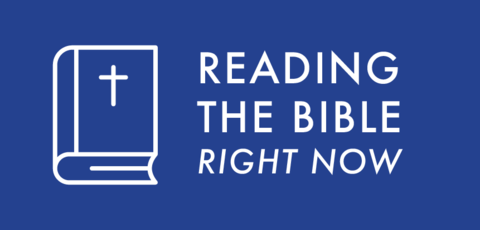 In our Reading the Bible Right Now series, we are welcoming theologians from the Regent community and beyond to reflect on how they are reading the Bible during this season of uncertainty. They will be reflecting personally on questions such as: Where in Scripture do you find hope, encouragement, rebuke, or a prophetic word in light of all that is happening in the world right now? How does your rootedness in Scripture prepare you to engage with the issues of our day? How does our reading of Scripture help us to read our cultural moment, and vice versa?
We invite you to join us this week as we welcome Dr. George Guthrie, who will share a reflection entitled "Communication, Conflict, and Community in Times Like These," followed by a time of Q&A.
Reading the Bible Right Now is part of Ideas That Matter, an online event series hosted by Regent College to cultivate thoughtful theological engagement with contemporary issues that are particularly relevant in this cultural moment.
Dr. George Guthrie is Professor of New Testament at Regent College and a highly sought-after lecturer, who has taught across North America, as well as in East Asia, the United Kingdom, Germany, South Africa, and Israel. Before coming to Regent in 2018, he taught for twenty-eight years at Union University in Jackson, Tennessee, where he served as the Benjamin W. Perry Professor of Bible and Fellow in the Ryan Center for Biblical Studies.
Questions can be submitted during the event to [email protected].