Livestream
Reading the Bible Right Now with Dr. Lisa Bowens
Wednesday, Feb 24, 2021 at 12:00PM - 1:00 PM (Pacific Time)
This event has now ended. Please view this page to see all our upcoming events.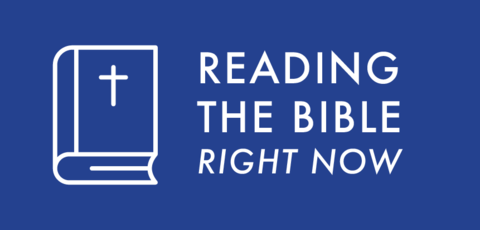 In our Reading the Bible Right Now series, we are welcoming theologians from the Regent community and beyond to reflect on how they are reading the Bible during this season of uncertainty. They will be reflecting personally on questions such as: Where in Scripture do you find hope, encouragement, rebuke, or a prophetic word in light of all that is happening in the world right now? How does your rootedness in Scripture prepare you to engage with the issues of our day? How does our reading of Scripture help us to read our cultural moment, and vice versa?
We invite you to join us as we welcome Dr. Lisa Bowens, who will share about her own engagement with Scripture in this season, followed by a time of Q&A.
Reading the Bible Right Now is part of Ideas That Matter, an online event series hosted by Regent College to cultivate thoughtful theological engagement with contemporary issues that are particularly relevant in this cultural moment.
Dr. Lisa M. Bowens is Associate Professor of New Testament at Princeton Theological Seminary in New Jersey. She earned a BS (cum laude), MSBE, and MLIS from the University of North Carolina at Greensboro, and an MTS and ThM from Duke Divinity School. She received her PhD from Princeton Theological Seminary. She is the author of African American Readings of Paul: Reception, Resistance, and Transformation. Her current projects include working as a contributor and co-editor with Scot McKnight and Joseph Modica on Preaching Romans From Here (forthcoming), as co-writer with Amy Peeler on an article on New Testament, race, and gender for The New Testament in Color (forthcoming) and two commentaries, one on 2 Corinthians and one on 1-2 Thessalonians. Dr. Bowens's research interests include Paul and apocalyptic literature, Pauline anthropology, Pauline epistemology, aspects of discipleship in the gospels, African American Pauline Hermeneutics, and New Testament exegesis and interpretation.
Questions can be submitted during the event to [email protected]