Summer Events
Why Does the Early Church Matter Today?
Wednesday, May 29, 2019 at 12:00PM - 12:45 PM PST
This event has now ended. Please view this page to see all our upcoming events.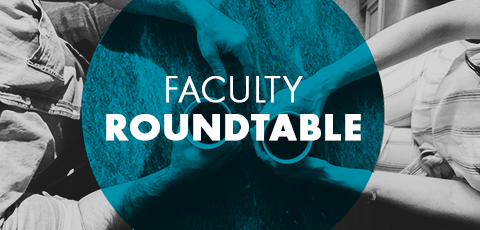 Ever wish you could get two Regent teachers in the same room and watch them bounce perspectives off each other?
Faculty Roundtables are a chance to witness and even take part in these discussions, featuring full-time faculty, visiting professors, and friends.
This week's discussion is hosted by Dr. Don Lewis and features Dr. John Behr and Dr. Lynn Cohick. Together they will explore the question, "Why Does the Early Church Matter Today?" This will be a great opportunity to hear a theologian, a biblical scholar, and a historian address this important issue from their differing perspectives. Not to be missed!
Dr. John Behr is Fr George's Florovsky Distinguished Professor of Patristics, St Vladimir's Seminary. Dr. Lynn Cohick is Provost/Dean at Denver Seminary. Dr. Don Lewis is Professor of Church History at Regent College.
You are invited to bring your lunch and join us in Room 100 for a lively discussion.
Location
Regent College, Room 100